Salvia patens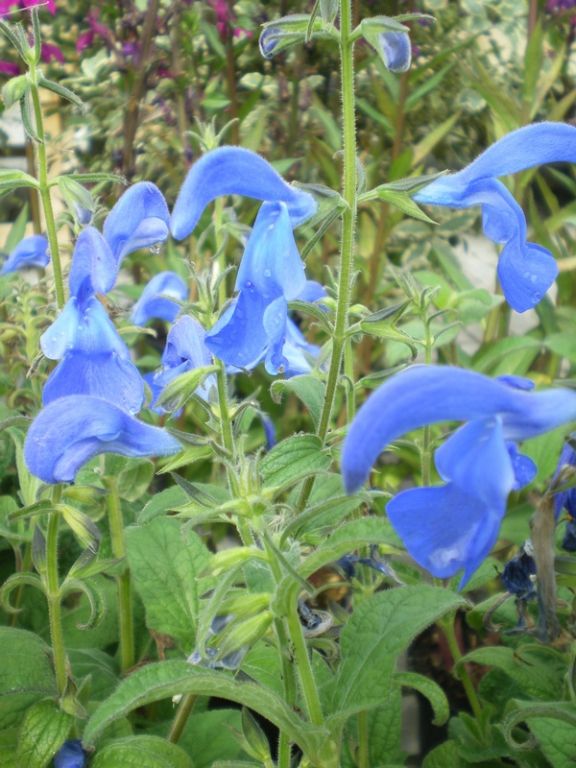 Description: As per its common name the flowers of this Salvia are the distinct colour of a bright blue gentian which draws the eye. The two lipped flowers are as all salvia and look like they are split in two. An exotic looking plant suited to the warmest garden.
Uses: Good for patio planting in pots which can be moved indoors or against a warm sunny wall
Climate/Position: Protected sunny site. May need winter protection in cooler sites.
Height/Spread: 60 cm x 60 cm
Soil Requirements: Humus rich well drained soil.
Pruning: Trim tips in late autumn and cut to the ground in late spring.
Special Requirements: Consider location and drainage to help ensure the plant overwinters.
Additional Interest: