Rudbeckia fulgida var. sullivantii 'Goldsturm'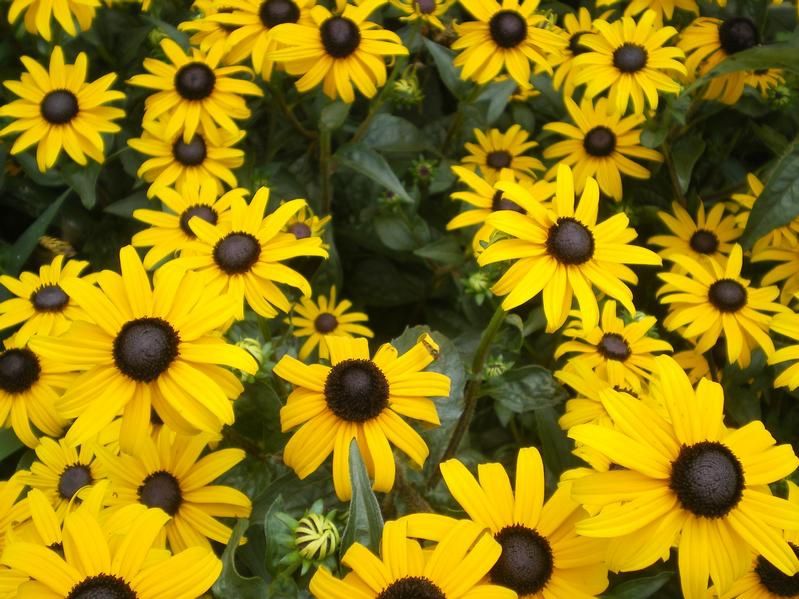 Description: A gardeners favourite herbaceous perennial. Noted for large rich yellow orange daisy like flowers with a contrasting dark 'cone' centre. Makes an excellent long lasting display in late summer through to autumn (August to November) Easy to grow and very showy especially if planted in large groups for the showiest of diplays. A well deserved favourite to be grown for late colour
Uses: Suited to any mixed border, with grasses, prairie planting or container growing.
Climate/Position: Full sun.
Height/Spread: 90cm x 1 metre clump forming
Soil Requirements: Any soil, preferably well cultivated and free draining.
Pruning: Cut down old flower stems to ground level.
Special Requirements: For additional long lasting interest then leave the black 'cones' through the winter.
Additional Interest: