Rosmarinus officinalis 'Green Ginger'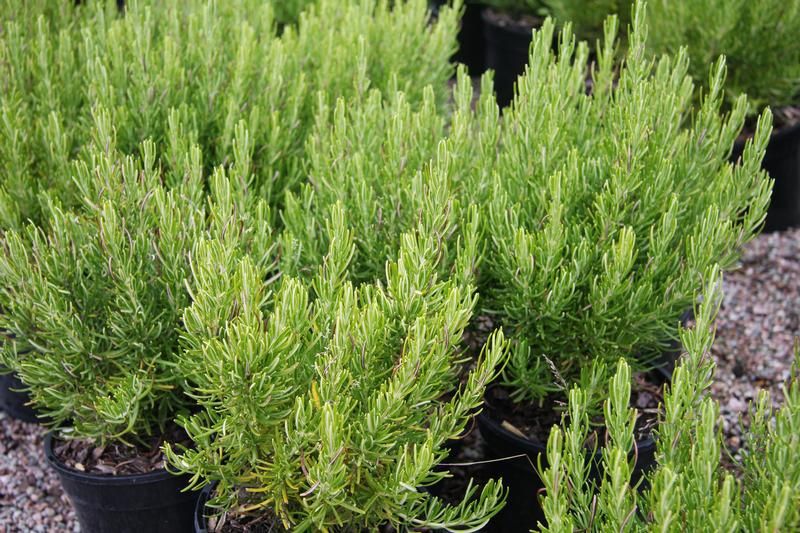 Description: As with all Rosemary's, the plant has needle like aromatic foliage and can be used throughout the garden. This cultivar has upright habit, pale blue flowers and short, dark green, needle-shaped leaves which unusually smell of mild ginger - hence the name!. Good for any sunny and dry location, also suited for growing in pots and of course in the herb garden for culinary use.
Climate/Position: Full sun
Height/Spread: 1 metre x 1 metre
Soil Requirements: Any well drained soils. tolerant of dry conditions as from the mediterranean region.
Pruning: Can be trimmed after flowering to maintain a bushy habit. Otherwise, pinching tips for kitchen use is encouraged.
Special Requirements: