Rhododendron 'President Roosevelt'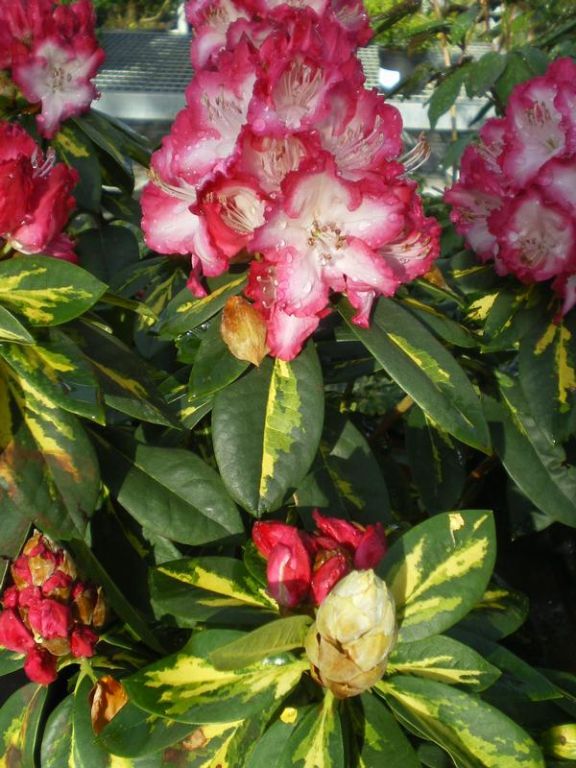 Description: A superb rhododendron - quite different from the many varieties available as it has striking variegated evergreen leaves. These form a background to the trusses of bright red flowers each with a white centre.
Uses: A good hardy specimen which look great in general landscape schemes,in garden borders, as a flowering specimen or as a pot specimen. Ideal in a woodland situation or in containers in the shade.
Climate/Position: Prefers light shade or sun.
Height/Spread: 1.5 - 1.5 metres tidy habit.
Soil Requirements: An ericaceous plant requiring well drained, light and acid soil. Mulch annually with leaf mould to help protect roots from drying out.
Pruning: No pruning required but you can pick off dead flower heads as they die to produce more flowers and give plant a tidy appearance in summer.
Special Requirements: Mulching plants in spring to ensure moisture retention.
Additional Interest: It is named after the 26th president of the United States, Theodore. Origin Netherlands 1920 - parentage unknown.