Pyrus communis 'Conference'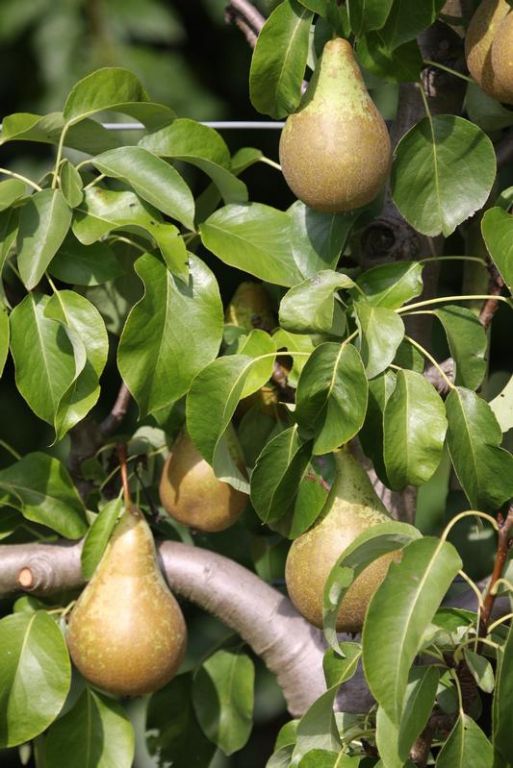 Description: Remains the favourite choice of pear because of its reliability. Medium to large sized long necked fruit, deep green in colour sometimes russeted. Firm but juicy flesh.
Regular cropping harvest from late September but will store until March.
Attractive columnar tree with glossy green leaves and white blossom in spring. Late blossom so avoids damage by late frosts.
Climate/Position: Open sunny position preferred. Fruit improved by warm position but can be grown successfully even where late frosts.
Height/Spread: 3-4 metres x 2 metres but will depend on training method and pruning.
Soil Requirements: Fertile moisture retentive soil.
Pruning: As with apples, Pears can be trained into a variety of shapes to include espalier against a wall or a single stemmed cordon. Therefore, pruning will depend upon the formation of the tree but this is undertaken in winter.
Special Requirements: Partially self fertile but pollination by another pear will maximise yield and ensure good fruit shape. A good pollinator of other varieties.
Raised in 1885 in Sawbridgeworth, Hertfordshire and first exhibited in that year at the British Pear Conference, hence its name.