Pyrus communis 'Beurré Hardy'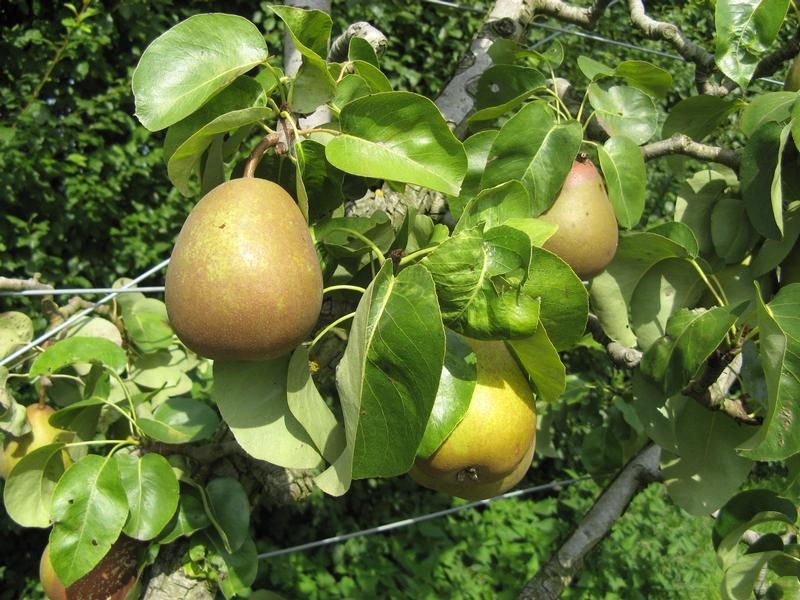 Description: An old variety but still one of the finest flavoured dessert pears and so remains an excellent choice for the garden.
Medium to large fruit are soft and juicy and almost completely covered in bronze russet. Heavy cropping. Harvest when fruit is still hard in mid-September and leave to ripen in store.
Also makes an ornamental tree with branches covered in white blossom in spring and the leaves of this variety also turn bright red in autumn.
Climate/Position: Open sunny position preferred. Blossom is supposedly frost resistant but fruit is improved by warm sheltered position.
Height/Spread: 7 metres x 3 metres but will depend on training method and pruning.
Soil Requirements: Fertile moisture retentive soil.
Pruning: As with apples, Pears can be trained into a variety of shapes to include espalier against a wall or a single stemmed cordon. Therefore, pruning will depend upon the formation of the tree but this is undertaken in winter.
Special Requirements:
First raised in 1820