Prunus x cistena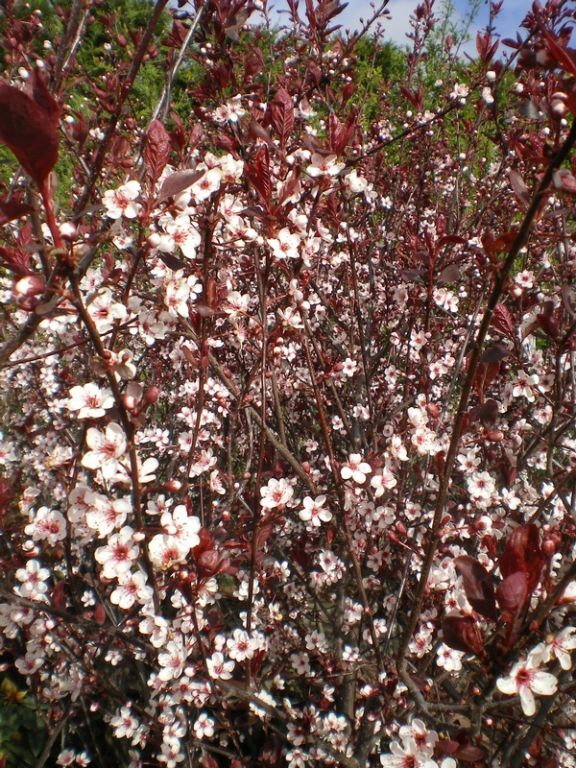 Description: A small, slow growing, shrub sized form of ornamental Cherry (one parent) with purple leaves. Though it looks like the purple leaved plum (its other parent) it only reaches 2 metres and so good for a wide range of garden use. The small pinkish white star like flowers in spring show up beautifully against the redish purple leaves and are followed by some black berries in late summer. In autumn the leaves turn wine red before falling.
Uses: Good for hedging also in larger groups for landscape planting or as individual plants in smaller gardens. Purple leaved shrubs are useful for contrast and interest in many garden situations.
Climate/Position: Sun or partial shade
Height/Spread: Up to 2 metres x 1.5 metres
Soil Requirements: Any fertile well drained soil
Pruning: Does not need pruning though shape in spring if needed.
Special Requirements:
Additional Interest: A hybrid between a flowering plum and a flowering cherry of garden origin in the USA before 1910