Prunus laurocerasus 'Rotundifolia'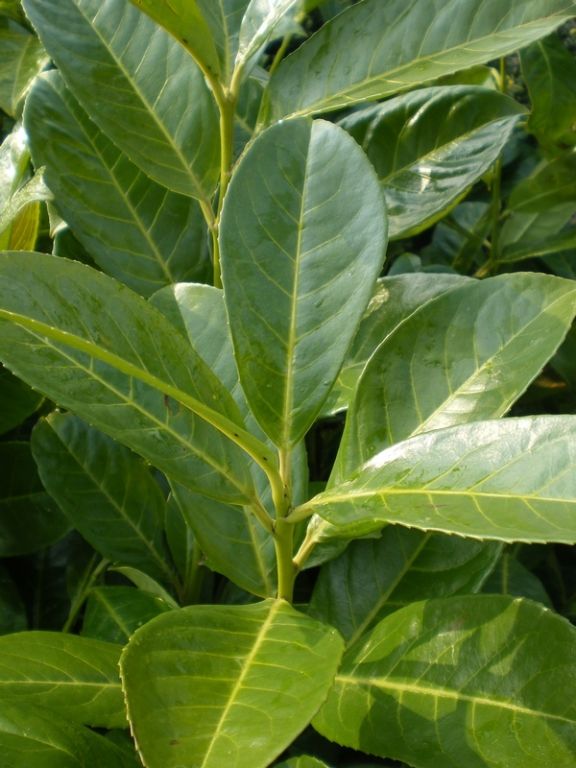 Description: A large evergreen shrub with thick leathery leaves each very rounded shape. The strong leafy habit making it excellent as a background or hedging plant. If unpruned then in spring the plants will produce upright racemes of small white honey scented flowers in April.
Uses: Makes an excellent thick hedge, or it can be used as a specimen shrub. Quick rate of growth and easy to establish.
Climate/Position: Some shade preferred and will tolerate deep shade and partial sun.
Height/Spread: 4 metres x 4 metres though can be kept to about 2 metres as a hedge.
Soil Requirements: Any free draining soil.
Pruning: When grown as a hedge then it is best to prune with secateurs March, April or August to avoid cutting through the long leaves and then causing rough browned finish.
Special Requirements:
Additional Interest: Usually available in a wide range of sizes for planting as a young hedge or even as a ready made hedge in planting troughs and already shaped.