Prunus laurocerasus 'Marbled White'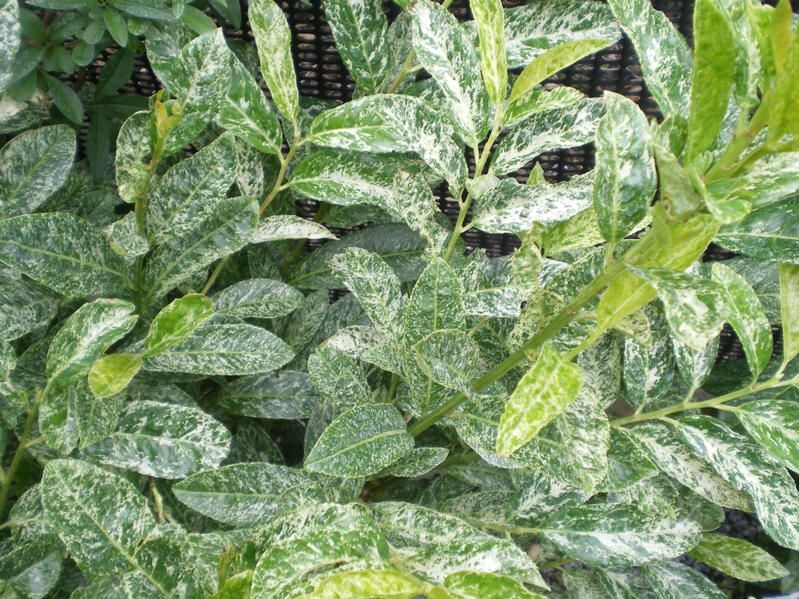 Description: A slow growing variety of the common laurel. The long green leathery leaves with conspicuous and variously marbled white markings, giving them an unusual appearance though when viewed from a distance all this detail will merge .The variegation is held well in the shade. In spring it produces spikes of fragrant white flowers.
Uses: . Makes an excellent thick hedge, or it can be used as a specimen shrub.
Climate/Position: Some shade preferred.
Height/Spread: 4 metres x 4 metres though can be kept to about 2 metres as a hedge.
Soil Requirements: Moist or dry conditions
Pruning: When grown as a hedge then it is best to prune with secateurs March, April or August to avoid cutting through the long leaves and then causing rough browned finish.
Special Requirements:
Additional Interest: synonym of Prunus laurocerasus 'Castlewellan'