Prunus 'Amanogawa'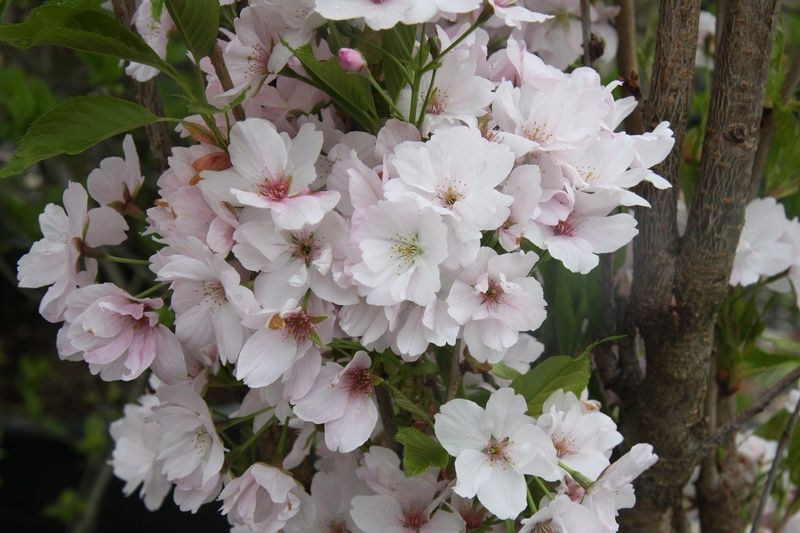 Description: A very distinct muti stemmed columnar Cherry with narrow upright habit making it very useful in many garden situaltions. Produces a mass of soft pink semi double flowers in May and young bronze colured foliage which develops into large mid green leaves throughout summer. Additional interest in autumn as the leaves turn yellow and soft shades of pink and orange.
Uses: Excellent for the small garden as it has very narrow habit. Also very useful as a street tree or anywhere an accent plant is needed but space is limited.
Climate/Position: Sunny position
Height/Spread: 5-10 metres height but only 2-3 metres wide
Soil Requirements: Any well drained fertile soil.
Pruning: Pruning should not be required unless there is some shaping from outward banches on young plants, in which case prune after flowering removing any dead, diseased or crossing branches.
Special Requirements:
Additional Interest: The Japanese name Amanogawa means celestial river