Prostanthera cuneata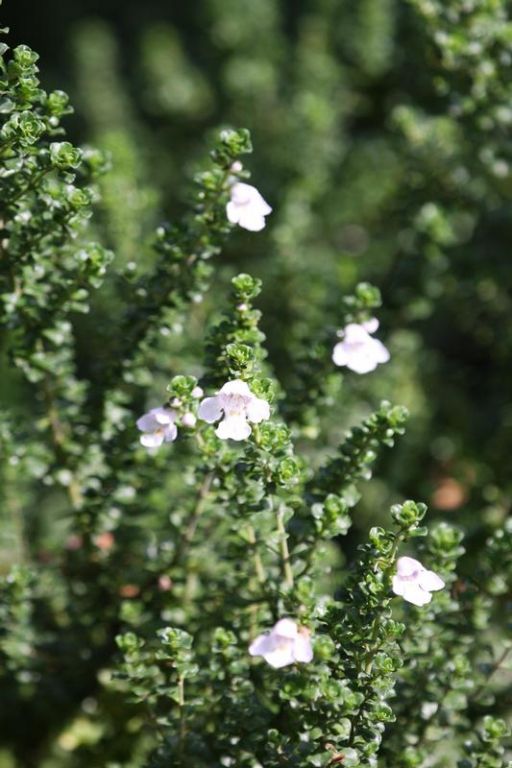 Description: A compact evergreen shrub from Australia with small wedge shaped deep green leaves which are aromatic (minty) when crushed. The delicate and pretty flowers are pure white with distinctive purple and yellow markings and are produced in clusters from June to August.
Good in sunny sheltered gardens and works well when creating a mediterranean /dry garden using silver leaved plants and other Australasian plants but also good in any sunny mixed border.
Climate/Position: Full sun in sheltered site prefered.
Height/Spread: up to 1 metre x 1 metre
Soil Requirements: Moist but well-drained soil
Pruning: Trim lightly after flowering to maintain a fresh green mound of foliage.
Special Requirements: