Poncirus trifoliata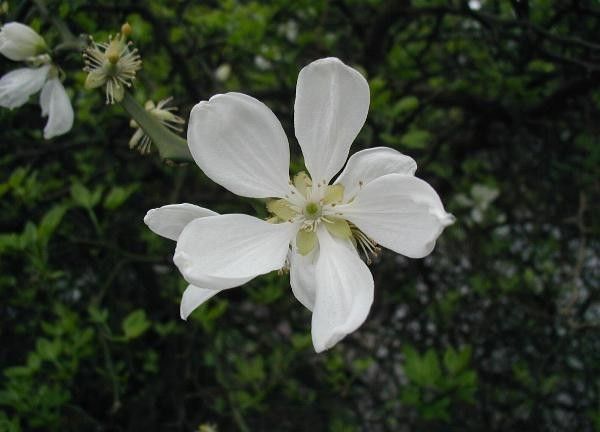 Description: Poncirus is a very unusual shrub and will bring something of interest to the garden. Hardy and slow growing, this medium sized deciduous shrub has long sharp spines and in spring it produces beautiful white flowers fabulously scented like orange blossom which are followed by inedible orange fruits.
Something for the decerning garden but easy to grow in a sheltered site.
Beware - spines can reach 6cm in length and are vicious! Looks good in a shrub border or against a sunny wall. Can also be used to create a thick prickly hedge.
Climate / Position: Full sun, shelter from dry winds.
Height / Spread: Can reach a height and spread of 10m
Soil Requirements: Fertile, well- drained soil.
Pruning: Remove wayward shoots in late winter to early spring to maintain a healthy framework.
Special Requirements: Preferes a lime-free soil. Shelter from drying winds.