Polystichum setiferum 'Herrenhausen'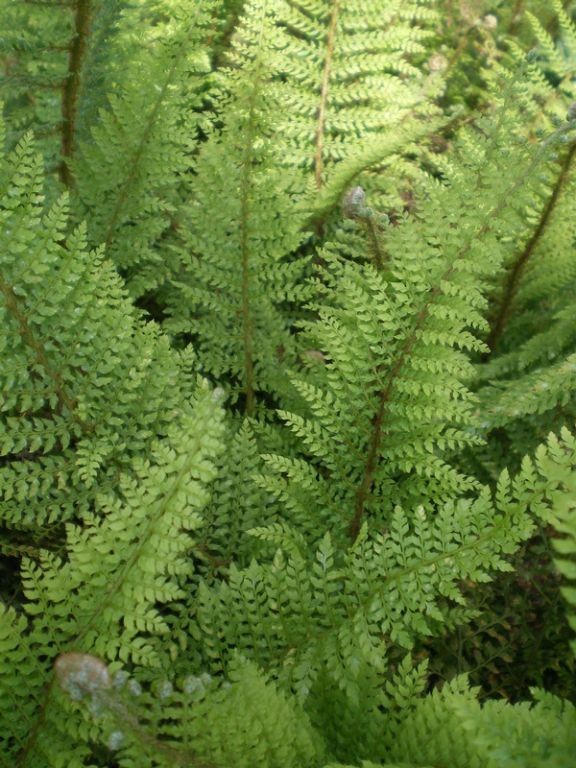 Description: A darker leaved form of the soft shield fern with very finely serrated fronnds in upright clumps. Neat habit with crisp clean foliage which persisit throughout the year and require little maintenance. In late spring or early summer new fronds unfurl from with silver-white hairs
Uses: shaded locations including woodlands, stream edges where soil drains well but also in any mixed border to give additional interest and texture.
Climate/Position: Shade or semi shade prefered. Tolerant of dry shade when established.
Height/Spread: 60cm x 90cm
Soil Requirements: Any soil which is free draining. Should not be waterlogged soils.
Pruning: No pruning needed as
Special Requirements:
Additional Interest: Named in 1970 after the Royal gardenner in Hanover, Germany.