Polypodium vulgare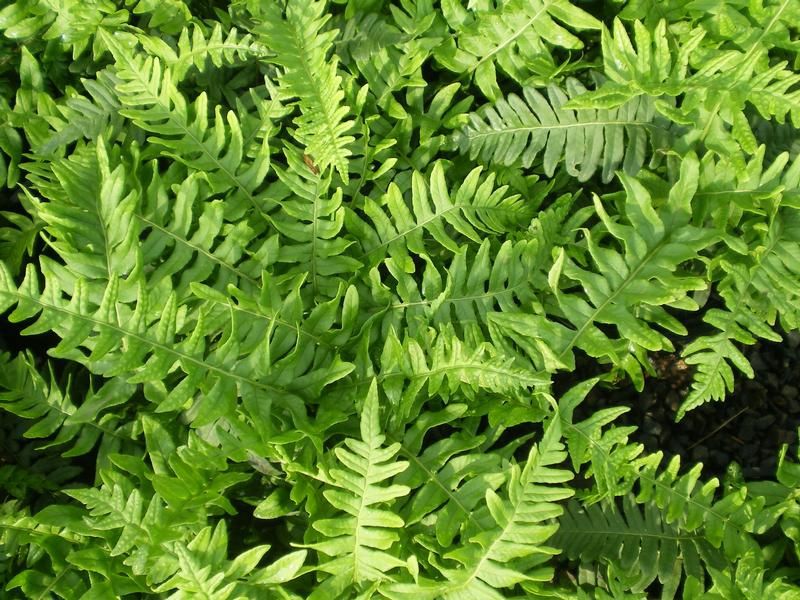 Description: An easy to grow fern which is low growing and spreading but not invasive. Native to the UK it has long, leathery, dark green fronds with an attractive, lacy appearance.
Content in most situations, damp or dry, and can even be grown in walls (hence one of many common names), or trees for a tropical effect.
Effective in a woodland setting or under deciduous trees or as a ground cover plant in any shady position as they form a spreading carpet.
Climate/Position: Full sun or dappled shade
Height/Spread: 30cm x 100cm
Soil Requirements: Moderately fertile, humus-rich, gritty or stony, well-drained soil. Will also tolerant dry shade, but water regularly in their first season and mulch well
Pruning: An evergreen fern but the fronds can be cut back in late winter for the new fresh fronds to appear.
Special Requirements:
A native of Britain, this evergreen fern is very versatile for UK climate.