Podophyllum 'Kaleidoscope'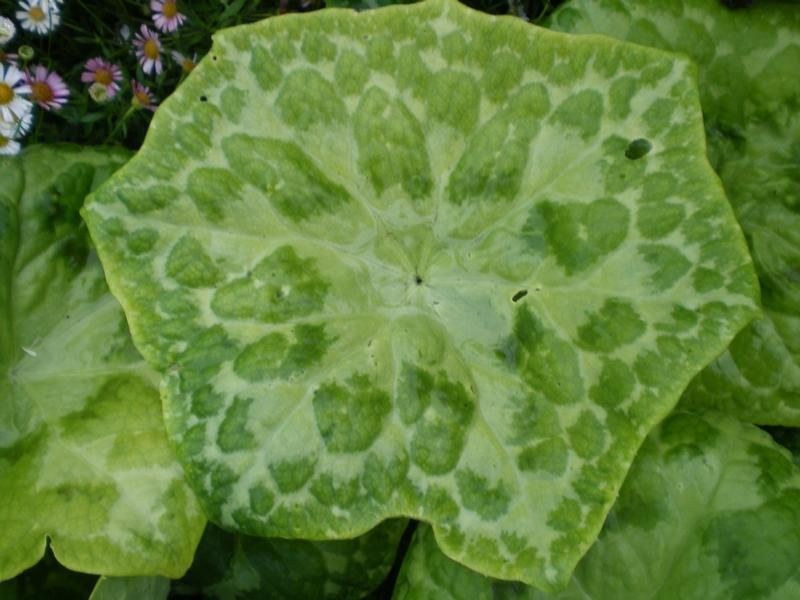 Description: An unusual and fairly rare plant. This cultivar is notable for its distinctive 'Kaleidoscope' markings on the leaves which can range in color from silver to light green to nearly black. Maroon flowers in early summer that hang beneath the leaves followed by yellow, fleshy fruits.
Mostly evergreen with lobed, umbrella-shaped leaves. Grown mostly as an interesting rather than a showy plant in moist shady areas.
Climate/Position: For full or partially shaded locations only
Height/Spread: 45cm x 200cm spreading by rhizomes
Soil Requirements: Moist but relatively well drained soil
Pruning: Remove tattered leaves when new growth emerges in spring
Special Requirements: Protect from slugs and snails
Parts of plant are poisonous if ingested.