Pleioblastus variegatus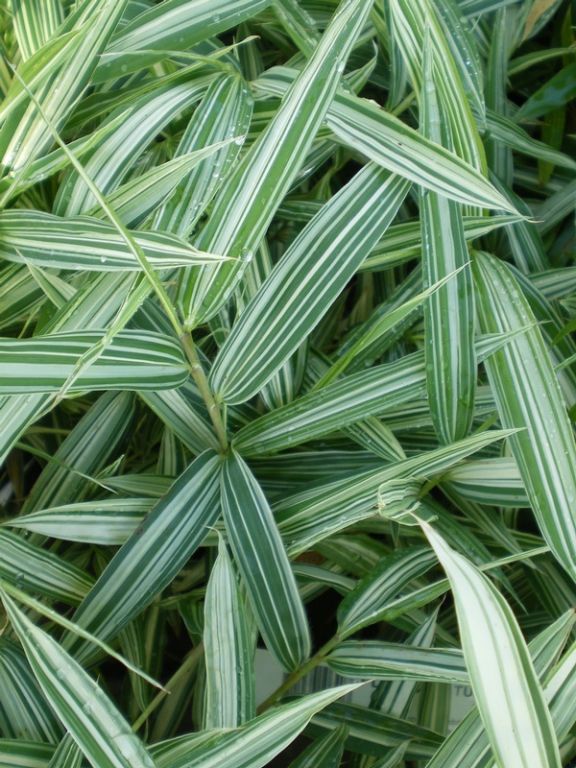 Description: An attractive dwarf evergreen bamboo with low spreading habit making it ideal for ground cover. The striking dark green leaves have a bold stripe of creamy-yellow down the centre and so bring a fresh look to the garden. The leaves are narrow and lanceolate in shape and help on strong stalks rather than canes (or culm) of bamboo.
Uses: Ideal as a low maintenance evergreen ground cover plant and also for holding banks and slopes in place with deep spreading rhizomes.
Climate/Position: Partial sun preferred
Height/Spread: 75cm x 2 metres
Soil Requirements: Any soils which are moist but well drained
Pruning: Old stems which might have been blackened by frost in the coldest winters can be cut back in spring for fresh growth. - can even be mowed in spring if a large area of ground cover!
Special Requirements: Mulching with well-rotted compost over the winter will help protect the roots from frost damage. The rhizomes can be invasive so it is a good idea to restrict the spread of the roots using a non-perishable barrier such as corrugated plastic.
Additional Interest: