Pinus nigra 'Brepo' ®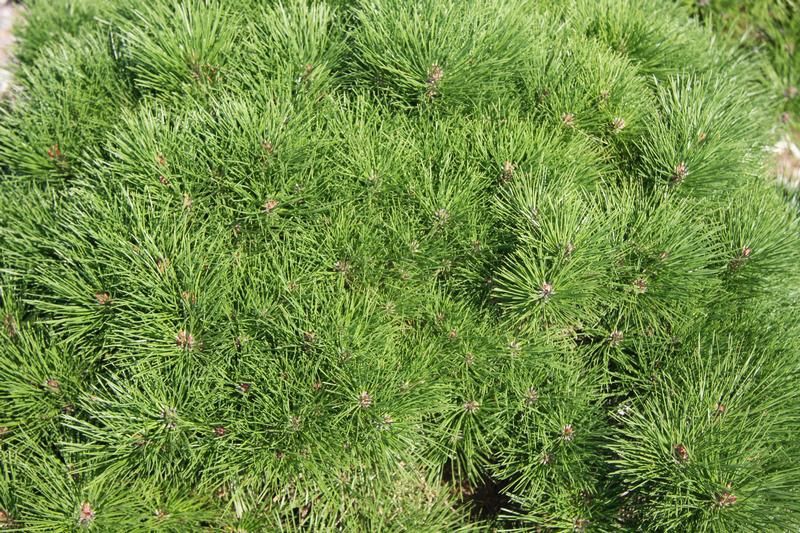 Description: The dwarf conifer Pinus nigra 'Brepo' ® forms a compact, dense, slow growing mound which maintains its rich green color year-round.
Excellent for containers, patios, rock gardens or planting in small spaces in any garden.
Small shrubby pines make valuable plants for difficult sites especially where soil dry and location hot.
Climate/Position: Full sun. Withstands heavy wind without browning of the needles.
Height/Spread: Height 1.00 m x Spread 1.30 m
Soil Requirements: Any free draining soil. Tolerant of poor, sandy and dry soils.
Pruning: Maintains its spherical form with no trimming
Special Requirements:
Registered name - Pinus nigra 'Pierrick Bregeon'. Plant Breeders Rights apply.
Selected by the breeder, Henri Bregeon, in Switzerland. Created after a 20 year intensive cultivating project and is a cross between Pinus nigra and Pinus densiflora