Pinus mugo 'Mops'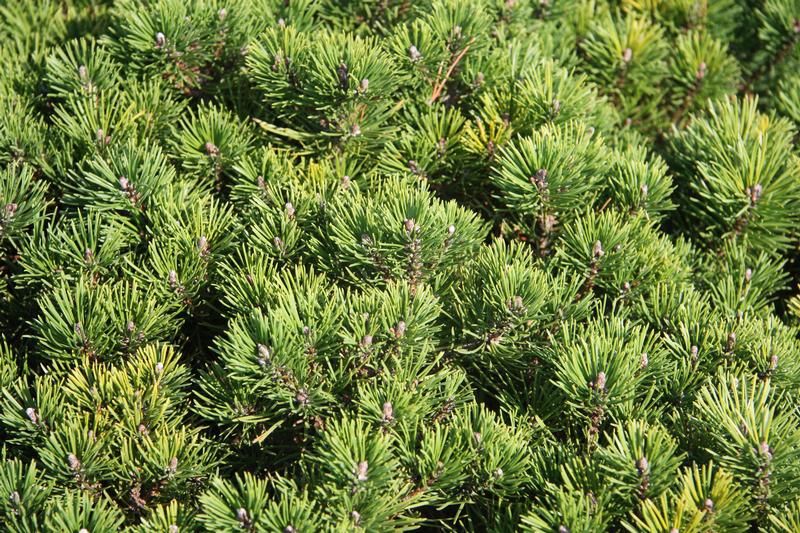 Description: A small, compact and slow-growing conifer with rounded habit. A conifer with dark green needles suitable for use in borders as well as in rockeries and container. Also useful for planting as a ground cover plant for problematic dry soils in full sun.
A very versatile plant which givies a bonsai effect of the traditional pine and requires minimal maintenance.
Climate/Position: Full sun or partial shade.
Height/Spread: Slow growing to 80cm x 75cm, eventually reaching up to 1m x 1m
Soil Requirements: It is a tough plant and is suited to most soil types including poorer well drained soils.
Pruning: None required
Special Requirements:
Introduced in the early 1950s and remains a popular clone of dwarf pine.