Picea pungens 'Iseli Fastigiate'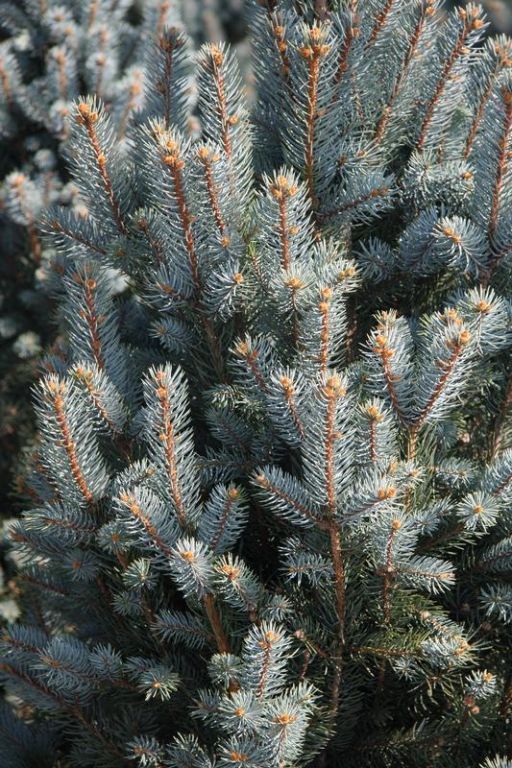 Description: An distinct upright and columnar clone of blue spruce with strong blue foliage. Its narrow habit with a strong central leader resembles a blue pillar. Has attractive bluish-green foliage as all blue spruces, which is richest in colour as new growth emerges in the spring.
Excellent for use as a vertical accent in smaller gardens and as specimens in landscapes as it really draws the eye.
Climate/Position: Full sun
Height/Spread: 12 metres x 1.5 metres with slow growth rate.
Soil Requirements: Any free draining soil is suited, preferably fertile rather than poor soils. Drought tolerant.
Pruning: If pruning is necessary then only trim back the new growth of the current season and remove any die-back.
Special Requirements: