Picea abies 'Acrocona'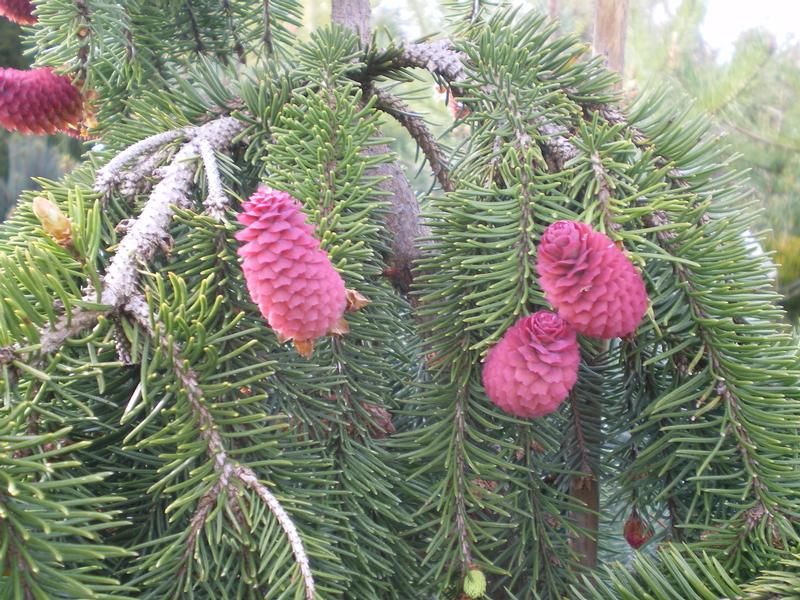 Description: A dwarf form of the Norway spruce or well known Christmas Tree with stunning red young cones in Spring
A delightful small conifer with broad pyramidal habit which is noted for its amazing blood red extra large upright cones on the ends of the branches in late spring. The cones are quite abundant and all the more dramatic against the beautiful dark green needled foliage. The colourful spring cones mature to a handsome tan by summer.
Small enough for most urban gardens and ideally planted as a specimen plant.
Climate/Position: Prefers full sun
Height/Spread: 1.2-1.5m, maturing at height of 2.5m
Soil Requirements: Any moist well drained soil
but dislikes shallow chalky or very dry sites. Very hardy.
Pruning: No pruning requirements
Special Requirements:
Discovered growing in Sweden in 1890 but remains underutilised. 'Acrocona' means "with terminal cones on the ends of branches.