Phyllostachys vivax f. aureocaulis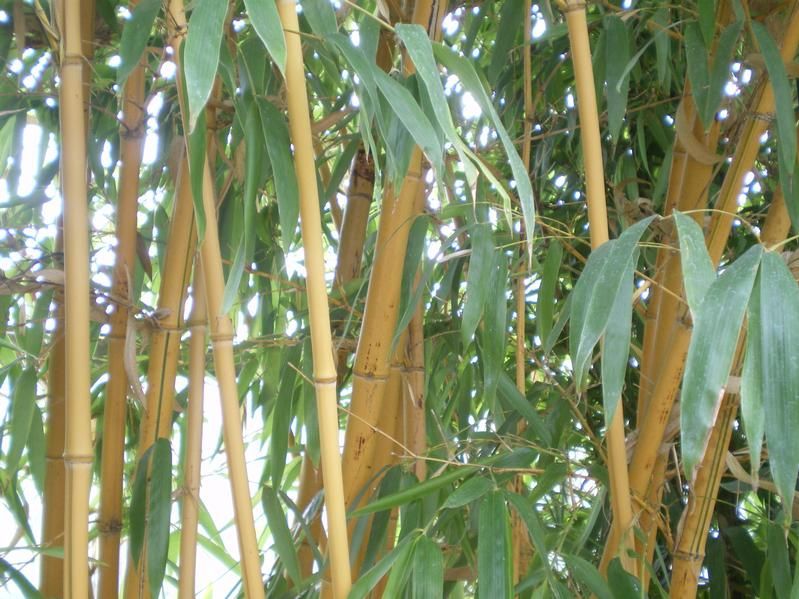 Description: A large very hardy bamboo with mid-green leaves and rich yellow canes which can look spectacular especially if the lower leaves are removed and stems cleaned. Very vigorous clump forming.
Useful as a specimen plant or for screening purposes. Ideal for creating an oriental or tropical feel.
Climate/Position: Full sun or partial shade best protected from high winds.
Height/Spread: Fast growing, easily reaching 8m x 2m and more
Soil Requirements: Rich, moist, well-drained soil.
Pruning: No pruning required though old canes can be removed to ground level when too large or discoloured.
Special Requirements: If space is limited or to avoid spread of the bamboo into a large spreading clump then it is best to plant in a large container or surround the roots with a non-perishable barrier that restricts the plant's spread.
An excellent form of Golden Bamboo for great effect when used carefully in large scheme - or growth restricted as noted above.
Synonym of Phyllostachys aureosulcata f. aureocaulis