Phygelius x rectus Somerford 'Funfair Cream'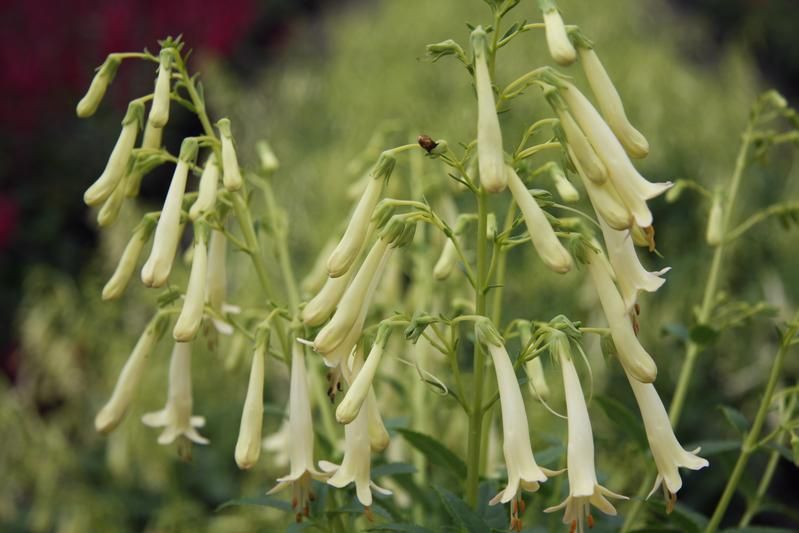 Description : A semi-evergreen sub-shrub which is generally hardy in the UK but preferring a sheltered site. This newer variety is a break from the more traditional shades of red. Glossy green foliage with arching spikes of delicate creamy-white trumpet-shaped blooms from late May often continuing into autumn. Pale green leaves, compact and frost hardy with branching habit. Multi use plants suitable for patio containers and border plantings.
Climate / Position : Sheltered position in full sun or light shade.
Height / Spread : Height 40cm. Spread 50cm.
Soil Requirements : Will tolerate most soil types. Moist but well drained fertile soils for best results. Drought resistant once established.
Pruning : Remove faded flower stems to encourage re-flowering. Prune when required to keep a tidy plant. In milder areas prune lightly to retain framework or cut back to the base in spring.
Special Requirements : Protect from cold, drying winds. Provide a mulch in the winter months.
Under favourable conditions this plant can spread by suckering.
Plant Breeders Rights apply= 'Yapcre'
Part of the very compact, free-flowering Funfare series of Phygelius recently introduced.