Phlomis tuberosa 'Amazone'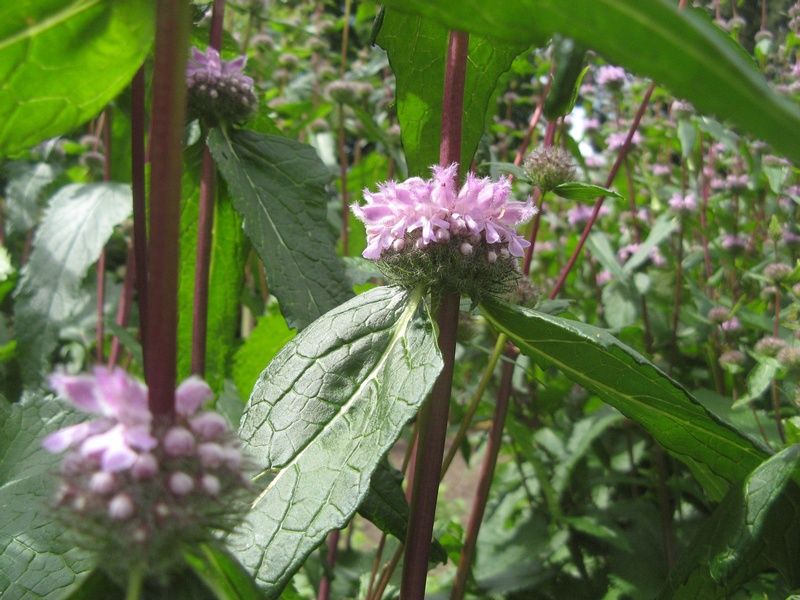 Description: A clump-forming perennial with upright stems which in July and August develop whorls of tubular lilac flowers at intervals up the stem. These are held high above the showy large leaves which are soft and downy and woolly to touch. In autumn and winter the seed-heads and stems provide additional interest as they look most architectural especially with late-flowering perennials and grasses. Its natural habitat would be dry meadows and stony hills.
Uses: A versatile plant good in mixed borders, cottage gardens and mixing well with grasses and autumn flowering perennials.
Climate/Position: Full sun. Drought tolerant.
Height/Spread: 1 metre x 50 cm
Soil Requirements: Any fertile well drained soil
Pruning: Cut back the after flowering or if preferred then in winter so that the stems are left for winter interest.
Special Requirements: If late spring frost has nipped the early shoots then these can be trimmed.
Additional Interest: