Penstemon Fujiyama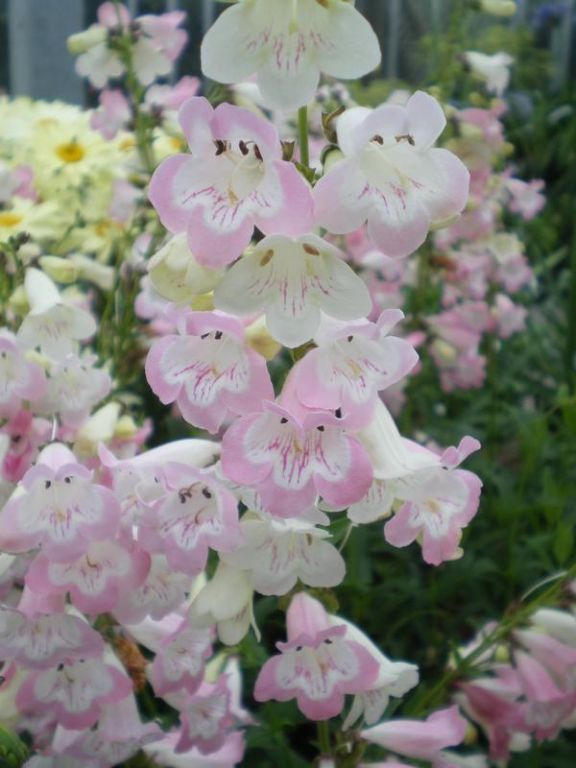 Description: Penstemons are noted for their prolific long lasting flower display in summer through to the first frosts - more than 4 months of flowering.
This variety produces masses of tubular shell-pink flowers with broad satiny white throats. As well as blooming all summer long, the flowers of 'Fujiyama' are very tolerant of rain or drought, and are slug resistant too.
A classic cottage garden plant for well drained borders for long term display and also useful as gap fillers for late autumn colour and for container planting.
Climate/Position: Full sun
Height/Spread: 60cm x 45cm
Soil Requirements: Penstemons are very easy to grow, will tolerate most well drained soils. Drought tolerant
Pruning: Avoid cutting penstemons down in the autumn. Leave all the growth intact and wait until late April or early May as this ensures they survive colder winters.
Special Requirements: Good for wildlife as the flower nectar attracts insects.
Plant Breeders Rights apply = 'Yayama'
Introduced from America, Penstemons were popular with the Victorians as bedding plants. More recently they have had a revival with many new varieties introduced which have proved to be hardy in the UK.