Paeonia lactiflora 'Karl Rosenfield'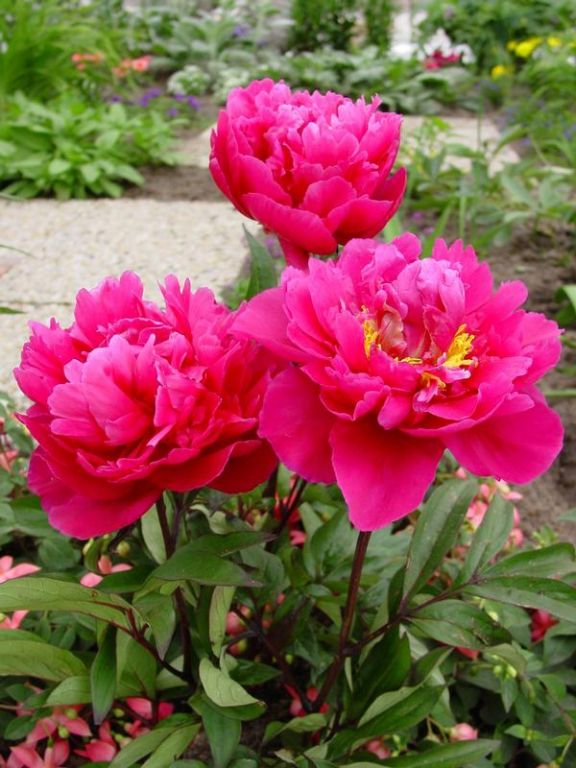 Description: Paeony are classic flowering perennials. This popular old variety freely produces masses of large fully double magenta flowers with a good fragrance in mid-summer. Deeply cut leaves are bronze in spring and mid green throughout summer. An excellent strong growing plant suitable for any herbaceous border, mixed planting area or for mass planting in dedicated paeony beds.
Climate/Position: Prefers partial shade
Height/Spread: 60cm x 90cm
Soil Requirements: Fertile, moisture-retentive yet well-drained soil. Drought tolerant when established.
Pruning: Remove flower stems after flowering.
Special Requirements: Add plenty of organic matter when planting. Paeony take time to establish and resent being moved.
As the flowers are so large and heavy then using some form of herbaceous supporting framework in spring helps avoid stems collapsing.
Originating in Siberia and northern China, paeony are very hardy.