Osmanthus x burkwoodii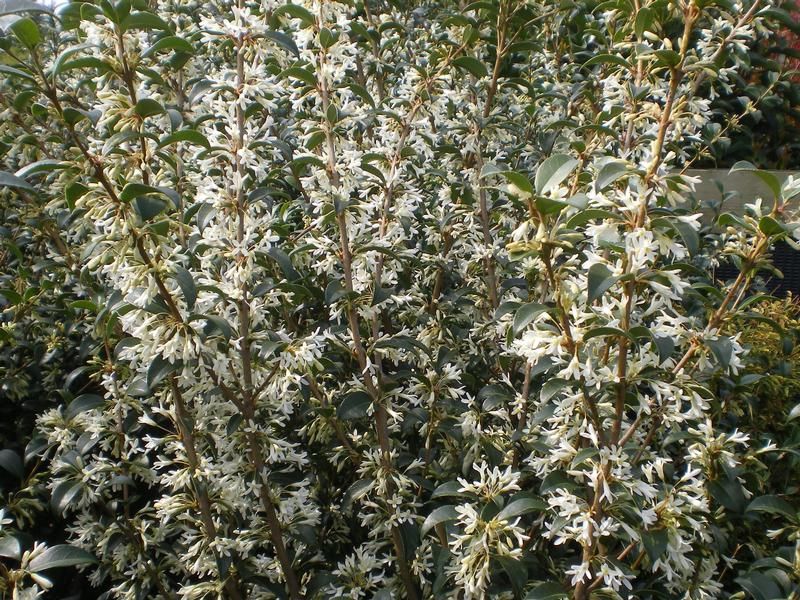 Description:
A very useful plant as it has the deepest green foliage which acts as a perfect backdrop for the small clusters of exquisitely scented flowers in late winter, and also provides a backdrop for any flowering plant throughout the summer. Ideal therefore at the back of any border. Slow growing and can be pruned to keep to appropriate size.
Climate/Position: Full sun or partial shade
Height/Spread: 3 x 3 metres
Soil Requirements: Any fertile well drained soil.
Pruning: Minimal pruning required but any shaping or misplaced shoots should be trimmed back after flowering in late spring.
Special Requirements:
A bi-specific hybrid beween O. decorus x O. delavayi.
previously it was known as x Osmerea burkwoodii and listed as a bi-generic hybrid between Osmanthus and Phillyrea