Nerine bowdenii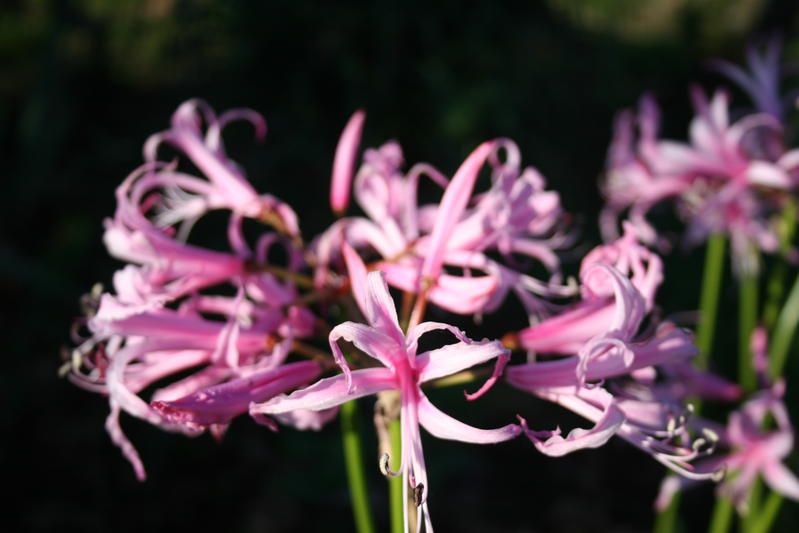 Description:
Bulbous perennial to 60cm, with strap-shaped rich green leaves appearing after the flowers. Erect stems bear umbels of lily-like pink flowers 6-8cm wide, with wavy, re-curved segments. The bright pink flowers give a long lasting display in the garden between September and November.
Climate/Position: A hot dry sunny spot is beneficial for best flowering. Avoid shady cold areas and winter wet.
Height/Spread: Flower stems up to 80cm.
Soil Requirements: Free draining soil needed.
Pruning: Leaves die down in summer before flowers. Remove flower stalks after flowering.
Special Requirements: Plant bulbs in autumn. Leaves will develop in spring and summer but flowers will not appear until autumn.
Nerines resent being moved so allow clumps to develop rather than lifting to divide.