Nandina domestica 'Twilight'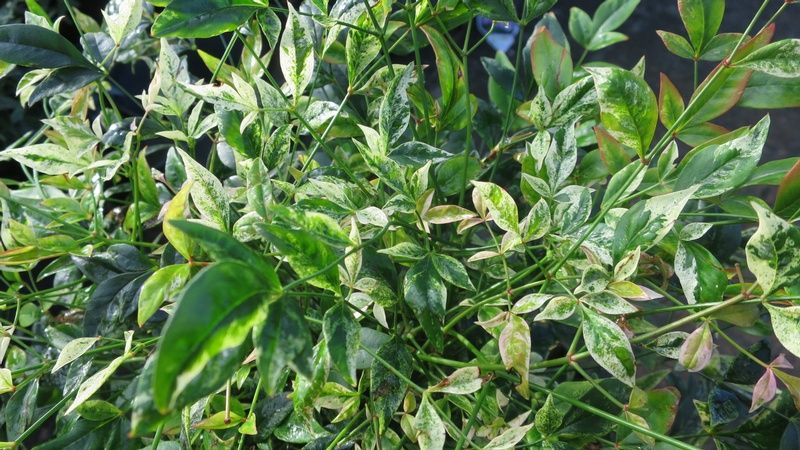 Description: A wonderful introduction of a variegated Nandina with bronze, green and white foliage which is flushed pink in spring. It also produces sprays of small white flowers in summer. Bushy with an upright habit.
Uses: An excellent choice for patio pots where it will provide year-round interest, it also makes a colourful and interesting addition to the front of a shrub border.
Climate/Position: Partial shade.
Height/Spread: Height 1.20m, spread 50cm.
Soil Requirements: Prefers a rich well-drained soil which is acid to neutral. Moist conditions in summer ensure lush growth but soil should not remain wet in winter. Tolerant of drought once established.
Pruning: A low maintenance shrub. Can be pruned if necessary. The tallest/oldest canes should be cut to the ground or to different heights in early spring to provide more foliage toward the ground and promote a denser plant.
Special Requirements: Plant in a sheltered postion in lime free soil.
Additional Interest: Plant Breeder's Rights apply (PBR).