Myosotidium hortensia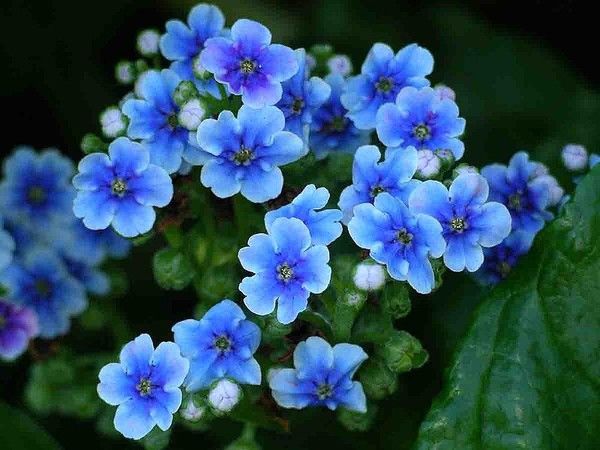 Description: Clump forming evergreen perennial with dramatic glossy heart shaped basal leaves. Leaves have a corrugated effect. Dense heads of stunning open bell shaped blue forget-me-not like flowers are produced in early summer. Ensure site is sheltered especially from coldest winter weather. Suited for coastal planting as salt tolerant.
Climate / Position: Prefers cool, light dappled shade and shelered location.
Soil Requirements: Prefers a humus rich, gritty moist but well drained soil with a mulch for winter protection.
Height / Spread: Height 60cm. Spread 60cm.
Special Requirements: Keep fairly dry in winter months. Mulch annually.
syn. Myosotidium nobile
Originates from just above the high water line on the beaches of Chatham Island. This lovely plant is almost extinct in the Chatham islands. Likes cool damp conditions in a coastal location.