Mitraria coccinea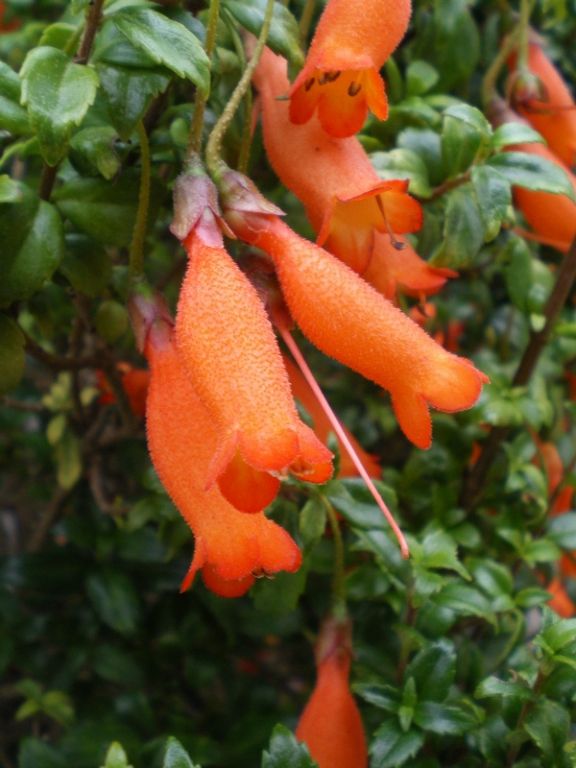 Description: An unusual rare species of woody, evergreen climber found in moist woodland in Chile and Argentina. Gorgeous brilliant red tubular flowers with the texture of velvet are borne from late spring to summer. Although not strictly a climber it does look good scrambling over other shrubs, trained against a wall or as a standalone shrub. Mitraria will thrive in a sheltered spot in a woodland garden and is something special an unusual for a sheltered site. Commonly used in Cornwall and Devon
Climate / Position: Prefers light dappled shade.
Height / Spread: Up to 2 metres.
Soil Requirements: Prefers an acid soil. Moist but well drained and humus rich.
Pruning: Flowers on previous years growth - minimal pruning.
Special Requirements: Shelter from cold, drying winds. Keep roots shaded and allow the shoots to grow into sunlight.
The genus name is in honor of Bartoleme Mitre (1821-1906), a 19th Century author who served as president of Argentina from 1862 to 1868.