Miscanthus sinensis 'Ferner Osten'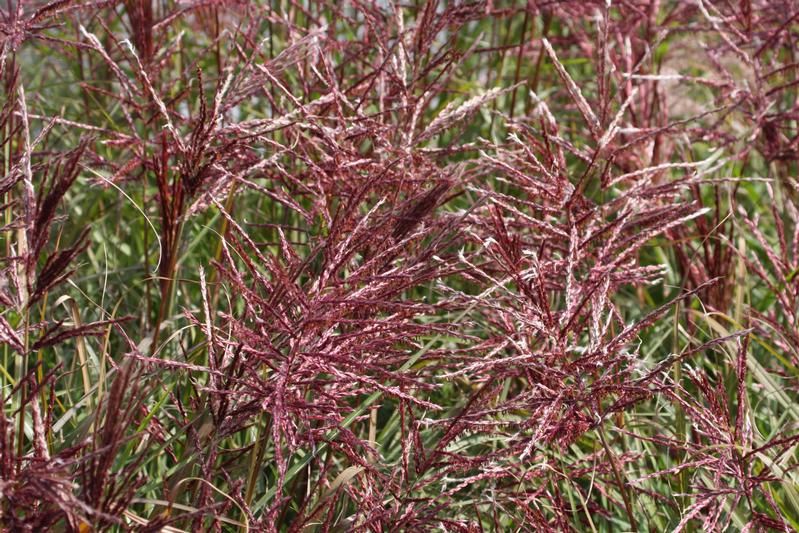 Description: An excellent ornamental grass with large burgundy pink silky plumes of grass flower heads from August which gradually turn silvery in autumn together with coppery red tints on the leaves.
Broad upright graceful ornamental grass which looks especially good with other plants of autumn interest including Eupatorium and Sedum.
Climate/Position: Sunny position.
Height/Spread: 1 metre x 60 cm clump forming.
Soil Requirements: Any moist soil.
Pruning: Cut back to ground level in March. The grass and seed heads give good colour and interest through winter months.
Special Requirements:
This recent introduction was raised in the Netherlands.
May be listed as Eulalia japonica which is a synonym.