Mimulus aurantiacus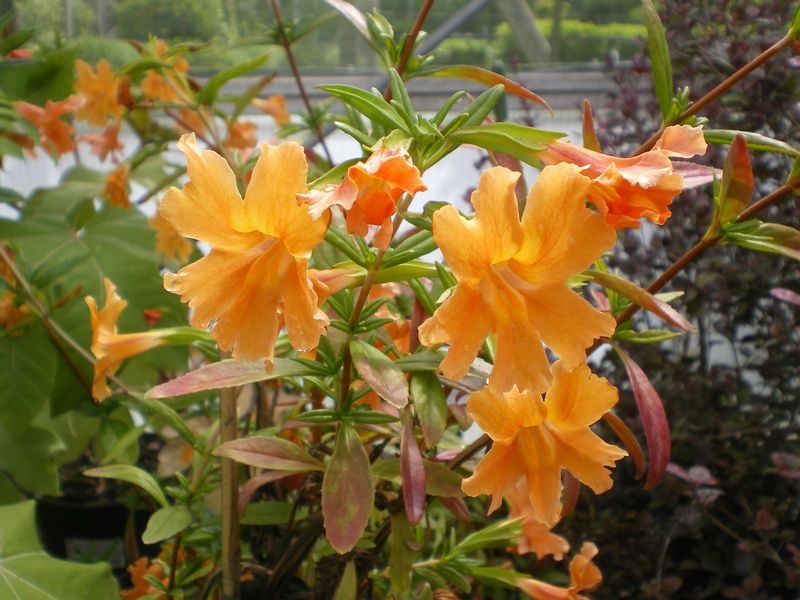 Description: Tender Evergreen Shrub with vivid eye catching orangey yellow trumpet shaped flowers. Leaves of this shrub are long and thin and are oppositely arranged along the stem. The flowers appear along the length of the stem from above the leaf axils.
Uses: Great for hot borders or adding a touch of the exotic to a planted area.
Climate/Position: South facing, Protected
Height/Spread: 1.5m / 0.5m
Soil Requirements:
Pruning: Dead heading during the flowering season .
Special Requirements: Fleece in winter or bring into the glass house
Additional Interest: