Mespilus germanica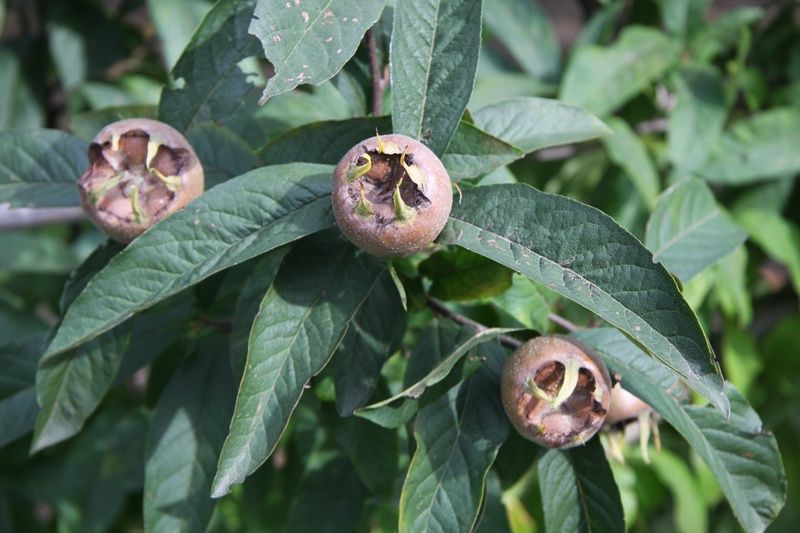 Description: A small distinctive broad topped tree with fresh green large leathery foliage. In early summer apple blossom like stary white flowers are seen over the tree and can be showy. Distinct calyx remain as the brown rusety fruits develop. The fruits are hard and dry and not edible until later in the year.
Uses: A small tree can be of interest as a lawn specimen in a small area. Used also for the fruit which should be left on the tree until after frost and starting to decay or bletted (over-ripe), and can be made into delicious preserves, medlar cheeses or jelly.
Climate/Position: Sunny position required
Height/Spread: 3-5 metres height and spread.
Soil Requirements: Any free draining soil slightly acidic soil prefered
Pruning: Generally no pruning required but if shaping needed then after flowering or when dormant February.
Special Requirements:
Additional Interest: Though the species name germaninca implies native to Germany it is infact widely native throughout Eastern Europe into Asia.