Magnolia wilsonii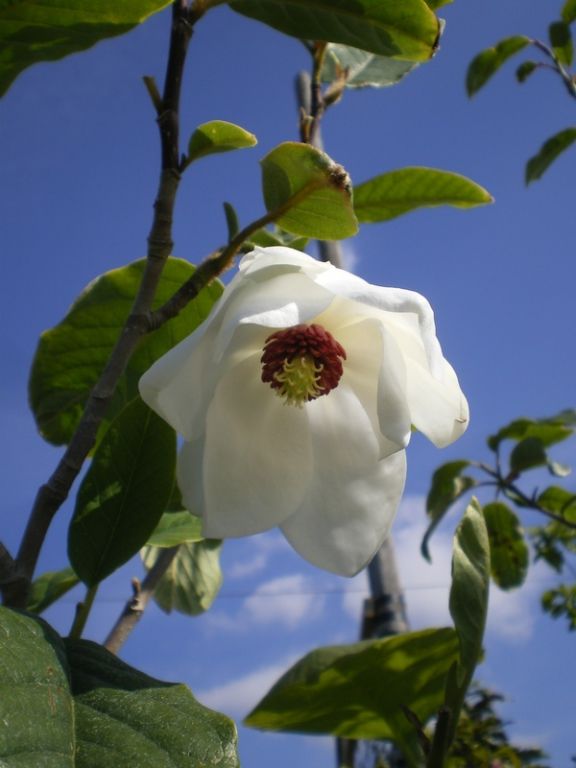 Description: A rare Magnolia forming a large spreading shrub with leaves that have brown felt undersides. The highly scented, white flowers are produced in late spring to early summer. The flowers are white in colour with a dark crimson centre and droop, so are best viewed from below. They are produced in profusion once mature.
Uses: A gorgeous, specimen shrub in a lawn and underplanted with flowering bulbs for a stunning display.
Climate/Position: Best in full sun to partial shade.
Height/Spread: Height and spread to 8 meters.
Soil Requirements: Rich, moist, well-drained soil. Will tolerate most soils.
Pruning: Minimal pruning in late autumn to remove dead or damaged plant material.
Special Requirements: Plant in a sheltered position and protect from strong winds. Mulch in spring to keep root system cool and also keep in moisture.
Additional Interest: Introduced by Ernest Wilson in 1908. Suitable for chalky soils.