Liquidambar styraciflua 'Paarl'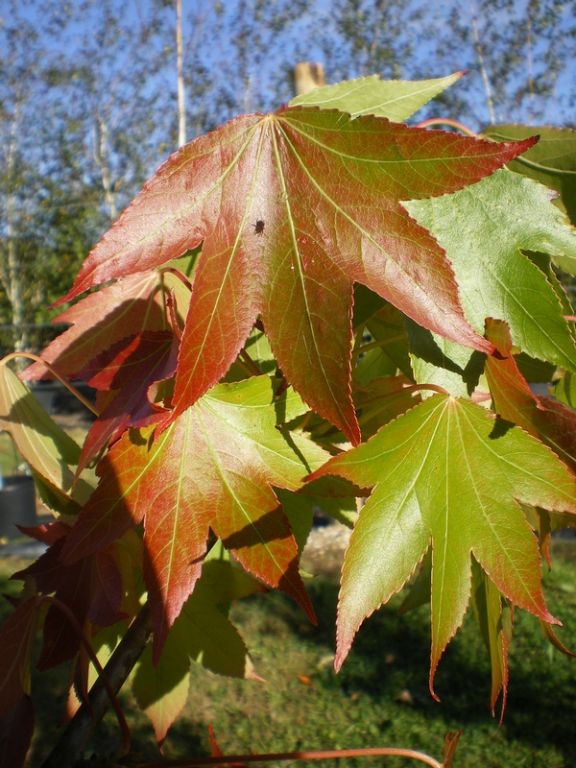 Description: A more upright pyramidal habit than the species but the sam distict maple like leaf and wonderful autumn colour. The Dark green leaves look fresh all summer on this tree with magnificent stature and the rich autumnn tints of red orange and yellow make it stunning.
Uses: The habit of this variety makes it suited for more formal planting where shape and stature are required but space is needed to allow it to reach its magestic best.
Climate/Position: Grown in full sun the plants will colour the best.
Height/Spread: 15 x 12 metres but eventually height up to 25 metres.
Soil Requirements: Moist, well-drained, acidic to neutral soil will ensure the plants colour best in the autumn.
Pruning: Requires minimal pruning. Remove any broken, diseased or crossing branches in late autumn or winter.
Special Requirements:
Additional Interest: The sweet gum are so called because of the sweet smell to the leaves when crushed. Additional features are the deeply ribbed and corky bark which provide winter interest and the hanging round seed-ball sometimes produced in autumn. This cultivar was discovered by the Lappen tree nursery in Paarl, South Africa, and has been cultivated from about 1990.