Ligustrum ovalifolium 'Aureum'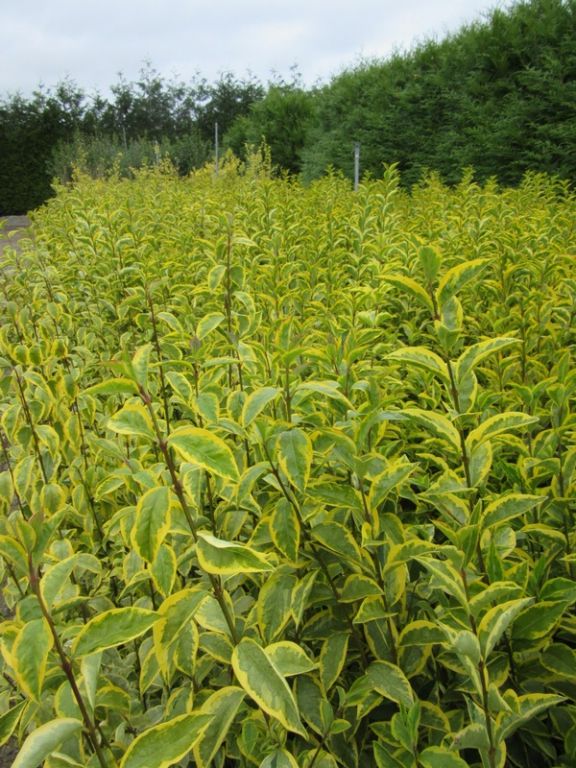 Description: Ligustrum ovalifolium 'Aureum' is a drought resistant, evergreen shrub with a lovely glossy, golden variegated foliage. Its leaves are ovate and in spring or summer it bears small panicles of creamy-white flowers, occasionally followed by small black berries. Hardy and quick growing, it is ideal for hedging and will tolerate most soils and situations. Harmful if eaten.
Uses: An ideal formal or informal hedging/screening plant. It is also useful in beds and borders, cottage or informal gardens.
Climate/Position: Full sun to partial shade.
Height/Spread: Height and spread up to 4 meters.
Soil Requirements: Moist but well-drained, well-drained. Will tolerate most soil types.
Pruning: Prune from May to September, as necessary.
Special Requirements:
Additional Interest: