Lewisia cotyledon hybrid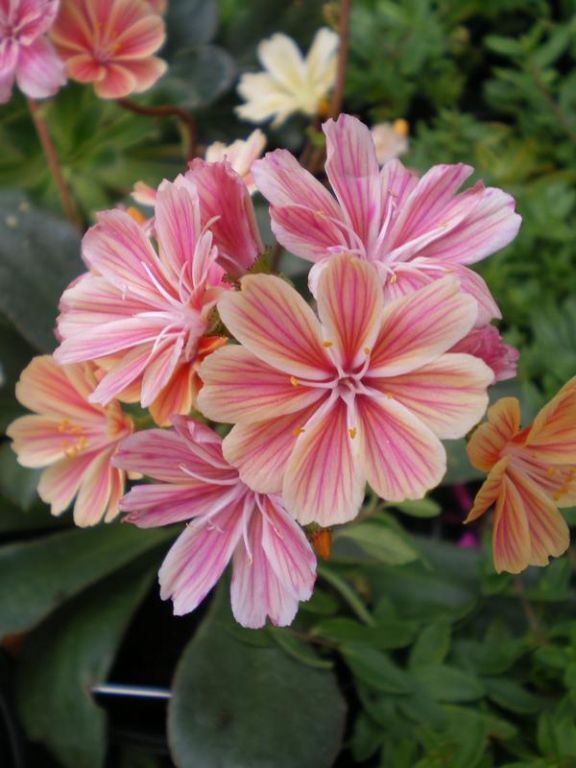 Description: Fleshy rosettes of dark green leaves form a low clump over time. Throughout late spring and early summer the richly coloured and very decorative flowers are bourne in panicles on stems from each rosette. The true species has candy-striped pink flowers with a range of Hybrids available in shades from white to magenta.
Uses: Suitable for a rock garden or scree area. Also good in free draining planters and sink gardens
Climate/Position: Full sun to partial shade, medium moisture
Height/Spread: 30 cm x 20 cm
Soil Requirements: Free draining soil is advantageous to ensure the plant does not rot in winter wet. Drought tolerant when established.
Pruning: Remove flower stalks after flowering.
Special Requirements: Protect from winter moisture. Avoid planting in the front of borders unless you also add a lot of grit to ensure drainage in the area around the plants.
Additional Interest: