Leucanthemum 'Angel'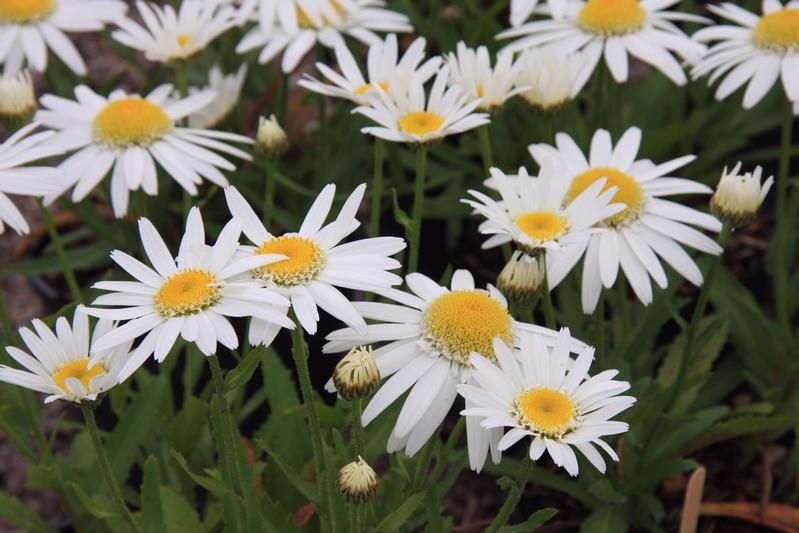 Description:
A recent introduction of the popular perennial the Shasta Daisy which has a very uniform, compact and upright habit. Impressive crisp white single flowers with yellow-green centres throughout summer and autumn held on sturdy stems, unlike the old varieties which were taller and needed staking.
Leaves are dark green, narrow, lance-shaped. Good in borders and containers, and also good for cutting for indoor displays. Attractive to butterflies so good for wildlife and also slug resistant. Easy to grow and provides long lasting colour in the border.
Climate/Position: Sun or partial shade
Height/Spread: 30cm x 20cm clump forming.
Soil Requirements: Any soils but roots of Leucanthemum are very sensitive so avoid very dry situations and also wet positions or high salinity soils.
Pruning: Deadheading will encourage continuous flowering through the summer.
Special Requirements: Mulching around plants will help ensure constant moisture level.
A new and distinct cultivar of Leucanthemum Patent given in November 2003 when introduced in Sydney, Australia and has since proved to be a winner.