Leptinella squalida 'Platt's Black'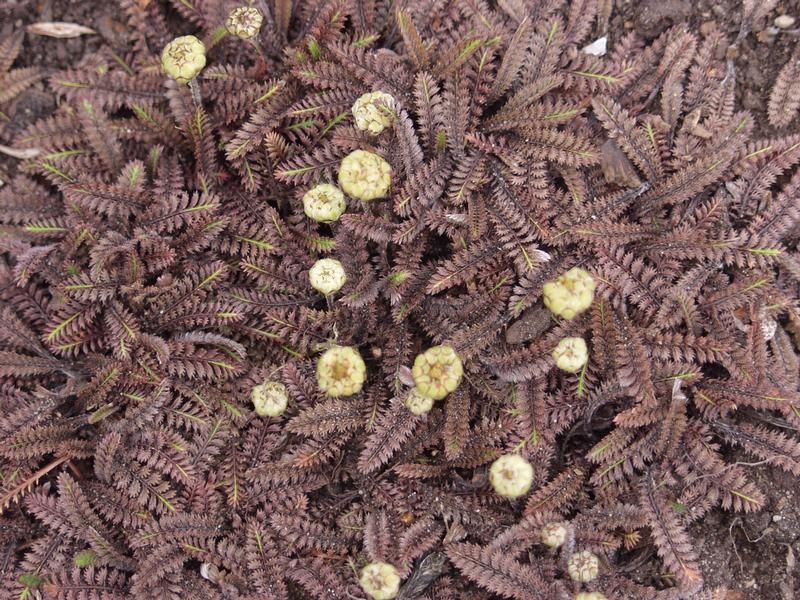 Description: An unusual ground cover plant forming very dense carpets of purple- black feathery foliage with green tips. Small, yellow button-like flowers are produced in May – June.
Perfect for planting in rock gardens, alpine beds, between paving and for use in Japanese gardens.
Climate / Position: Full sun to partial shade.
Height / Spread: Height 5cm. Spread 40cm.
Soil Requirements: Well drained soil.
Pruning: None required
Special Requirements: None required
This particular cultivar was discovered in the back yard of Jane Platt in Oregon, America.