Kolkwitzia amabilis 'Pink Cloud'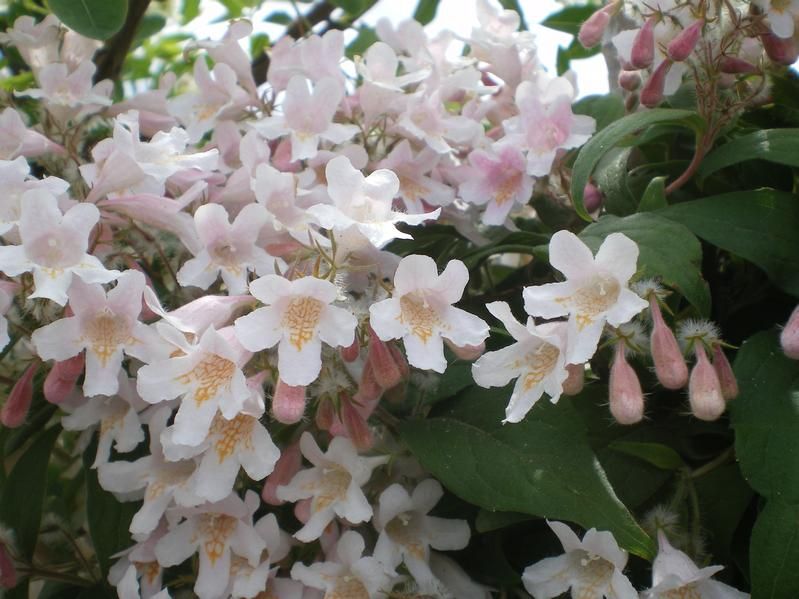 Description: Medium sized shrub with dense twiggy growth and a mass of delicate pink bell shaped flowers in May /June on arching stems. Though often overlooked it is of great value in a border when in flower. Autumn leaves turn pinkish yellow for added interest and the winter stems show peeling bark.
Climate/Position: full sun.
Height/Spread: up to 4 metres x 3 metres.
Soil Requirements: Any soils.
Pruning: Though can be left unpruned, regenerative pruning will involve removing a few of the oldest stems at ground level after flowering.
Special Requirements:
The species was found in China by the great plant hunter Ernest Wilson and introduced to UK. In 1963 Pink Cloud was selected as a seedling due to its floriferous nature.