Juniperus virginiana 'Skyrocket'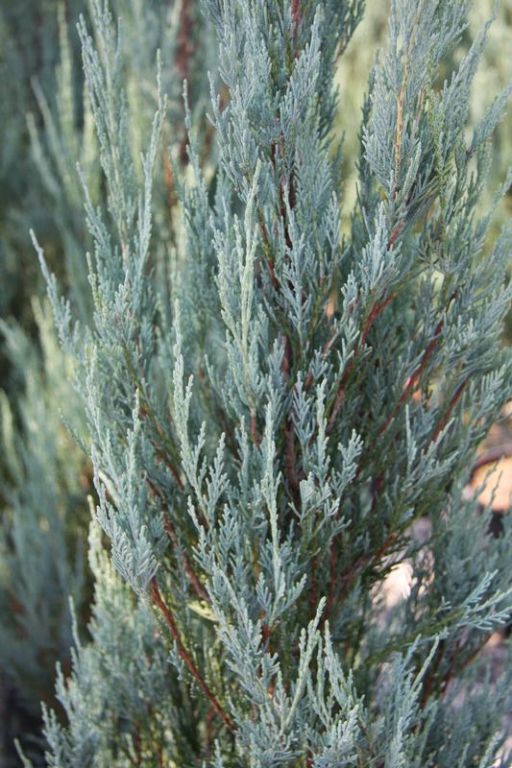 Description: A tall, narrow grey blue very striking conifer with excellent architectural qualities.
A columnar growth habit and evergreen, silvery-blue foliage which retains its colour well throughout the year and is slightly brighter between late spring and early summer when the new growth develops.
Its compact and narrow form make it a dramatic architectural plant.
Has many uses within a garden situation such as a stately entrance if planted in pairs or in a formal garden. Also looks good when grouped with other strong shaped plants and can be used as a lawn specimen, as an accent plant in mixed border or in a difficult spot where space is limited.
Climate/Position: Full sun
Height/Spread: 8 metres x 1 metre
Soil Requirements: A moist, yet well-drained, fertile soil
Pruning: Some pruning may be required in spring and autumn to maintain the compact, upright shape.
Special Requirements:
Synonym of Juniperus scopulorum 'Skyrocket'
Specific epithet 'scopulorum' comes from the Latin word meaning "of cliffs or rocks" in reference to the mountainous habit of the tree.