Iris pallida var. dalmatica syn.Iris pallida subsp. pallida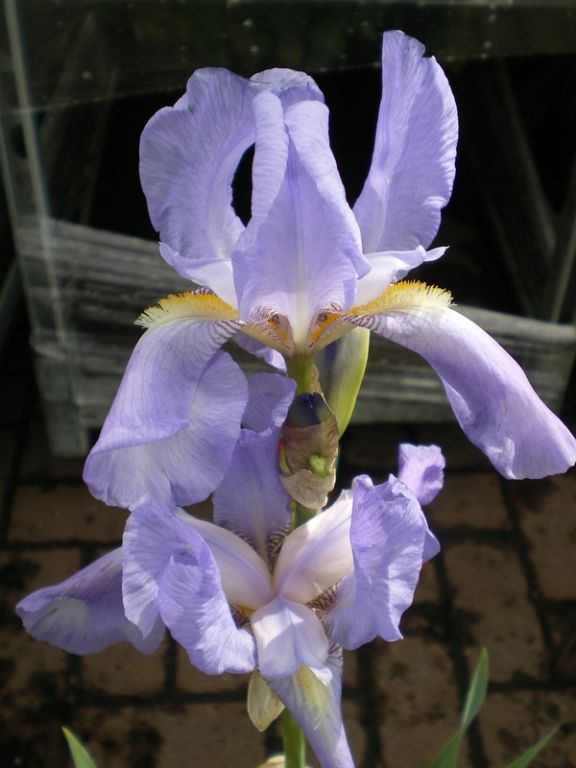 Description: The fragrant flowers of this beautiful Iris give your senses an additional treat. The light violet purple flowers have yellow 'beards on the three lower petals or falls and appear in late spring and early summer. A vigorous, semi-evergreen, rhizomatous perennial with narrow, grey-green leaves.
Uses: Always plant in a sunny border and avoid competition from other plants so that the roots are baked for the best flowering.
Climate/Position: Sunny position required.
Height/Spread: 1.2 metres
Soil Requirements: Well drained soil.
Pruning: Cut back flower heads after flowering and cut back leaves in late autumn/winter.
Special Requirements: Lift and dive old or established clumps as the center will die out. this will keep the plants rejuvenated and ensure continued free flowering and attractive plants.