Ilex x meserveae 'Little Rascal'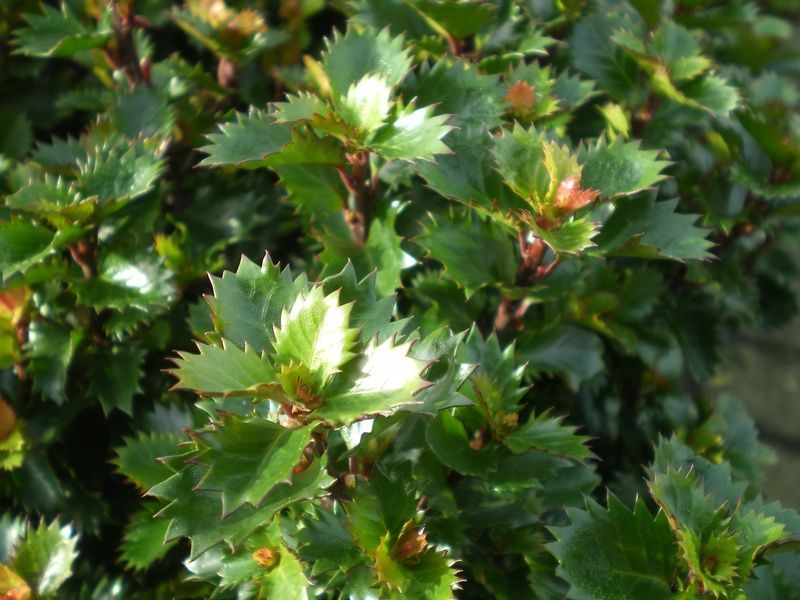 Description: Ilex x meserveae 'Little Rascal' is a dense, compact, male evergreen shrub with undulated, glossy, serrated (but not thorny), bright green leaves, which take on a purple hue in winter. Its multi-stems are a reddish-brown and it has a more or less rounded form.
Uses: It does very well in beds and borders and in large outdoor containers and troughs either as a structural plant, group plantings or as a specimen plant.
Climate/Position: Full sun to partial shade.
Height/Spread: 60cm x 90cm
Soil Requirements: Moist but well-drained, well-drained. Will tolerate most soil types, however it prefers a rich, acidic soil.
Pruning: Very little pruning and practically no care. If you wish, it can be shaped in any way from early spring till midsummer.
Special Requirements: Plant it with slightly acid soil when transplanting and provide good moisture for the first couple of years to establish a strong root system.
Additional Interest: The name meserveae was chosen for its cultivator, Kathleen Meserve, who, literally on her windowsill, made a cross of ilex rugosa and ilex aquifolium in 1950's to achieve excellent cold hardiness on a fabulously foliaged evergreen plant. This a male variety that serves all blue hollies and most of other female hollies as an excellent pollinator.