Ilex x koehneana 'Chestnut Leaf'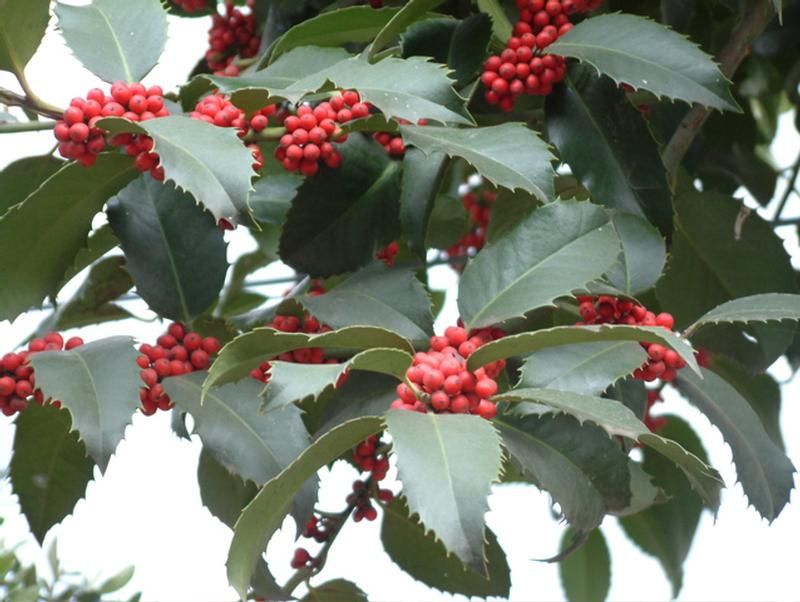 Description: A superb robust holly with spectacular berries. This quick growing holly has glossy green serrated large evergreen leaves which, as the name suggests are very similar to sweet chestnut. An old French selection of conical habit with sweeping branches which makes an interesting hedge and is loaded in spring with small white flowers and in late autumn with a mass of large red berries, which arrive later than most and therefore last longer.
Climate/Position: Tolerates sun and shade
Height/Spread: 8 x 4 metres
Soil Requirements: any soil.
Pruning: Little range.
Special Requirements: Berries should not be eaten as may cause discomfort if ingested.
A strong-growing clone of I. x koehneana, a hybrid of I. aquifolium x I.latifolia