Ilex crenata 'Dark Green' BALL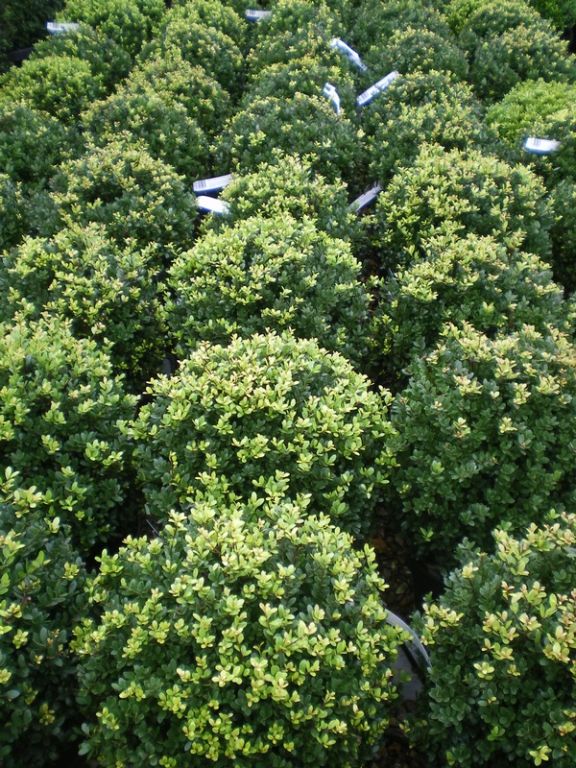 Description: A slow-growing evergreen shrub and this improved form has particularly rich dark green leaves. A plant with a compact habit which has become deservedly popular as a topiary plant and an interesting and tougher alternative to Buxus (Box) bringing winter interest and structure to any garden. May also produce black berries in the late autumn.
Can be obtained in a wide range of sizes and shapes to suit many situations. The shapes can provide formality to the garden, can provide an interesting focus or can bring fun to a garden.
Uses: Japanese gardens with cloud trees or in small courtyard gardens and in containers.
Climate/Position: Adaptable to sun or partial shade.
Height/Spread: Supplied as a 40cm ball.
Soil Requirements: Grows on any soils including clay and lime.
Pruning: Ilex crenata grown as topiary plants respond well to pruning. New growth can be trimmed once or twice a year preferably in May and September to retain the plant's shape.
Special Requirements: Feeding container plants throughout summer will ensure healthy plants are maintained.
Additional Interest: