Hosta 'Fire and Ice'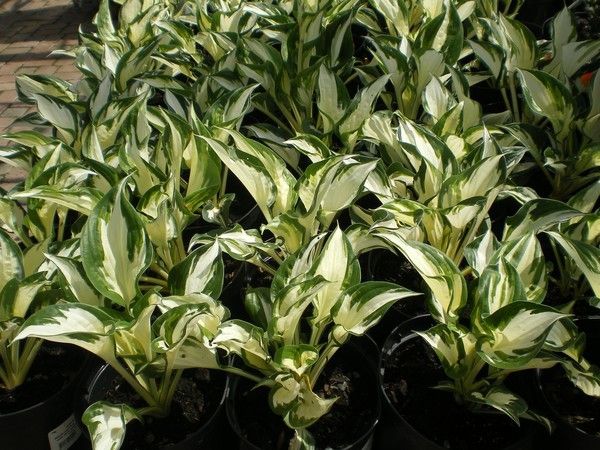 Description: A fast growing variety of Hosta with distinct and unusual twisted leaves with splashes of pure white in the centre. The bright white variegation is stronger than many varieties and will light up any shady spot. Lavender coloured flowers are produced in July – August.
Uses: 'Fire and Ice' is a compact variety good for growing in a container or in any partially shaded location. Protect from slugs and snails. Keep well watered when first planted. A brilliant plant to accompany ferns and other darker leaved Hostas.
Climate / Position: Partial or full shade.
Height / Spread: Height up to 30cm. Spread up to 30cm.
Soil Requirements: Moist but well drained. Grows in a clay soil.
Pruning : None required though leavea are best removed after dying back in autumn
Special Requirements: Mulch with leaf mold around the base of the plant. Some slug control is beneficial on heavier and wet soils or the use of containers helps reduce potential leaf damage.
Additional Interest: Hostas were introduced by Austrian botanist Nicholas Host (1761-1834)