Helleborus x sahinii 'Winterbells'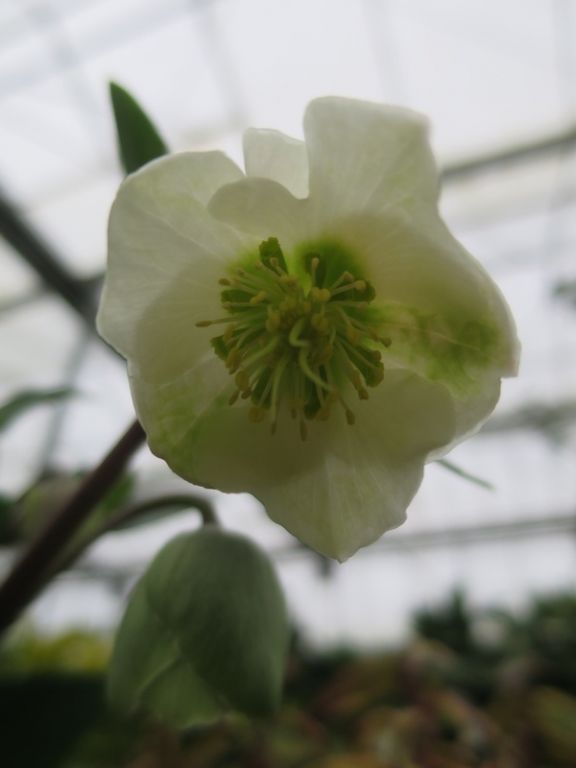 Description: A clump-forming, evergreen perennial with leathery, dark green leaves. It bears pendent, pale green flowers with a pink tinge over reddish-brown stems for a very long flowering period, often from early winter to spring.
Uses: As with all Helleborus, lightly shaded borders or woodland settings are preferred.
Climate/Position: Ideal conditions are a partially shaded, sheltered spot.
Height/Spread: Height and spread to 30cm.
Soil Requirements: Grows best in deep, moist, neutral to alkaline, humus-rich, free-draining soil.
Pruning: Older leaves can be removed in late winter to avoid distracting from the flowers or can be left while flowering if the leaves are still in good condition.
Special Requirements: Will benefit from an annual mulch in autumn. All parts of the plant cause severe discomfort if ingested and the sap may cause skin irritation.
Additional Interest: A new hybrid cross from Helleborus niger and Helleborus foetidus. Plant Breeder's Rights apply (PBR). Named in honour of the late Kees Sahin, company founder of the Dutch seed company K. Sahin Zaden BV.