Hedychium densiflorum 'Stephen'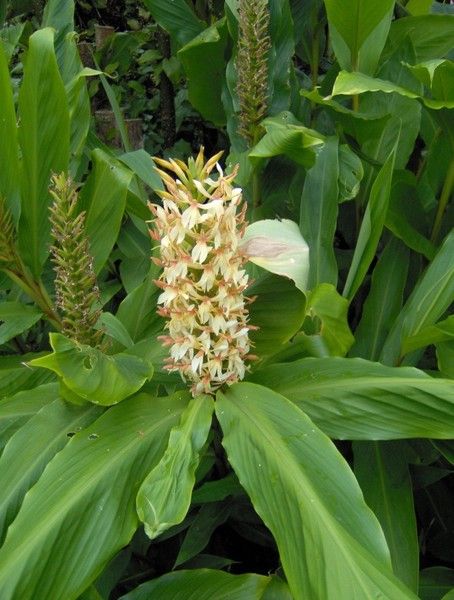 Description: Hedychium densiflorum 'Stephen' has well spaced out cream and pale flowers appearing from July through to August. Flowers have a slight scent.
Exotic looking lance-shaped foliage add interest and help Hedychiums make a great statement in an exotic garden. Good companion planting with other exotics such as Musas. All hedychiums are late starters and break the soil from mid-May onwards when all danger of frost has passed.
Climate / Position: Full sun or partial shade.
Height / Spread: Height - up to 1.5m. Spread 1.5m
Soil Requirements: Humus rich soil, moist but well drained.
Pruning : None required. Remove old stems to encourage new growth.
Special Requirements: Benefits from a deep mulch in winter. Plants should be planted deep to protect the rhizomes from winter frosts.