Griselinia littoralis 'Variegata'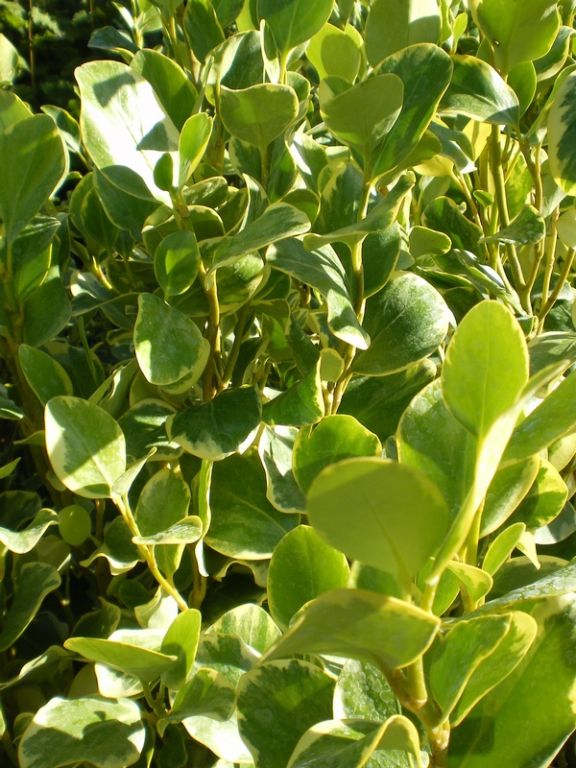 Description: A variegated form of Griselinia with fresh limey green foliage irregularly edged with creamy white. As with the green form the plant has strong upright habit though is slightly slower growing.Particularly popular in coastal regions as the thick leathery and fleshy leaves are tolerant of salt laden winds which will cause leaf burn on many other plants.
Uses: Useful for planting as a thick evergreen hedge in coastal or mild locations. Also good at the back of a border for background
Climate/Position: Full Sun/partial shade. Best if sheltered from cold winds.
Height/Spread:Up to 6 metres x 4 meters
Soil Requirements: Suitable for all soils but semi-moist well-drained conditions preferred.
Pruning: Prune in summer. It can be trimmed to form a neat, compact hedge, or additionally can form a stand alone evergreen shrub which may not need pruning apart from any shaping as required.
Special Requirements: May need protection from cold winter winds if not in a mild location.