Ginkgo biloba 'Globosa'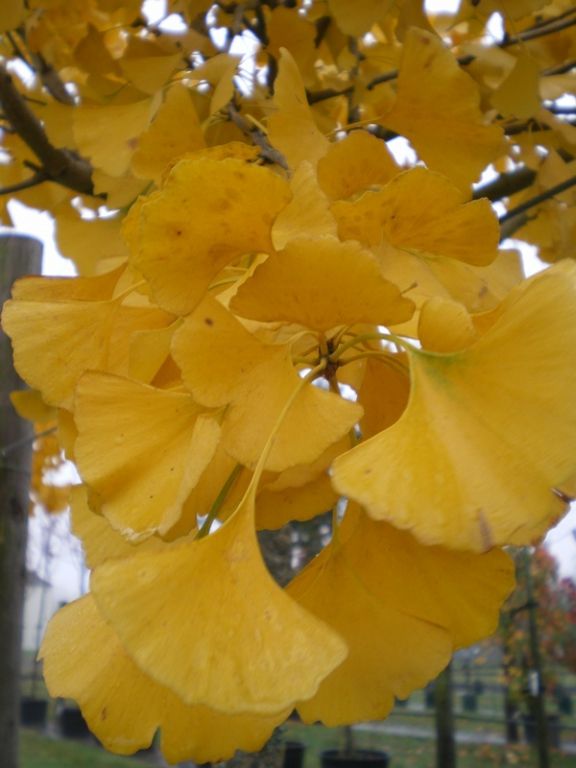 Description: A rounded form of the popular Maidenhair tree renowned for their fresh green leaves throughout summer and the rich golden autumn colour. The fan shaped leaf shape is distinctive and very decorative. This tree is very resistant to disease, pests and pollution.
Uses: This rounded form is shorter growing and so can be used where there is not room for a taller Ginkgo
Climate/Position: Sunny position preferred and for best autumn colour with sunlight on the golden leaves.
Height/Spread:
Soil Requirements: Suitable for most soils.
Pruning: Generally pruning not required but shaping or reduction of taller shoots can be done if needed.
Special Requirements:
Additional Interest: Ginkgo is considered a fossil tree, which was known to be growing on earth at the time of the dinosaurs more than 160 million years ago and was thought to be extinct until found in the wild in China. .